Not everyone has the money to shell out for expensive brands like Copic. This means that artists, especially novice ones, will have to make do with more affordable alternatives. Among them, Artist Loft stands out as a mid-range brand for students and beginners.
As is the case for any aspiring artist, one should learn how well markers can perform before buying them. Otherwise, they'll end up with coloring pens that don't fit their specific needs. Therefore, at least check out this Artist Loft markers review before you make a purchase.
In short, though, Artist Loft markers have vibrant colors; they are also easy to use and layer. For more details, read on!
Artist's Loft Markers: What is It?
Artist's Loft Markers are made by Michaels Stores Procurement Company and have been around since 2009. Among them, the most prominent type is the Sketch product lines, which are Artist's Loft alcohol markers. That said, their watercolor markers sell pretty well, too.
Aside from that, the brand also has a huge selection of art supplies under the trademarked name, such as Artist's Loft colored pencils and Artist's Loft paint brushes.
This review will only focus on two markers: the Artist's Loft Sketch markers and the Artist's Loft Watercolor markers.
Artist's Loft Marker Features
1. Sketch markers by Artist's Loft
● Ink Type
Featuring alcohol-based ink, these markers can blend and layer well, even with other markers. The pigments also look incredibly vibrant on papers without leaving unsightly brush strokes.
However, like most alcohol-based markers, they tend to bleed and smudge a bit, especially on thin papers. To get around this issue, be sure to use thick papers, such as cardstock, and don't brush your hand over the ink while it's still wet.
● Design
The triangular barrel design is meant to stop the pen from rolling and falling off the table. And while it actually does it job, this triangular barrel also feels awkward in your hand, despite the matte finish for added grip.
The caps are color-coded, although the number orders are all over the place, making it somewhat harder to find the color you want. To make the matter more confusing, the cap's color is slightly different from the actual ink's. However, the slight color disparity may not be noticeable for beginner artists.
● Dual-tip
These Artist's Loft dual-tip markers have a chisel tip and a brush tip. The chisel side is a little chunky and slightly hard to control.
As for the brush tip, it was made with fibrous felt. It performed poorly and frayed pretty quickly. Fortunately, newer versions are now made with a better material, a rubberized foam.
They are now more flexible than the previous version and do not fray. That said, some noted that they are not that precise.
● Color Options
The Artist's Loft markers color chart indicates up to 144 colors, so you'll have a wide selection of shades to decorate your artwork with. Of course, if you're to compare Artist's Loft markers vs Copic, the latter will come out on top in terms of selection.
However, you can always buy the missing hues to use alongside your Artist's Loft alcohol-based markers.
2. Watercolor markers by Artist's Loft
● Water-based Ink
The Artist's Loft Watercolor markers ink is juicy and highly pigmented. It spreads nicely upon application and does not bleed, even on thinner papers.
● Slim barrel
It has a slim barrel, good for users with small hands. The colored caps are still a bit different from the actual ink's color. Unlike their alcohol-based counterpart, these markers are not color coded.
● Dual-tip
These watercolor markers have a bullet tip on one end and a brush tip on the other end. This tip is self-cleaning, which makes it ideal for making ombre effects. Plus, it also offers good control, so you can make more precise strokes.
● Color options
There are 48 color options in watercolor markers, so the small range can feel somewhat limited.
Price Point
The Sketch markers are sold in sets and open stock. Each marker, when sold individually, costs $4.99, while the full set (144 colors) is sold at $221.82. This may or may not sound good to you but do consider that these makers are disposable.
The Watercolor markers are cheaper. These are only sold in sets. Its full set (48 colors) is only $64.99. This is a lot cheaper than its counterpart.
How to Use It?
Both markers are ready to use right out of the box and don't need an extra step. You can use the Sketch marker for coloring or drawing illustrations and others. However, here are a few tips you may find helpful:
If you are using the Sketch marker for outlining, let it dry completely before laying colors as they dissolve the ink from liners and drag that ink to your piece.
The Watercolor markers can also be used for coloring but they have the tendency to peel the paper. So you should use them for lettering or decorating journals. You can control the line width with the amount of pressure you apply on the tips.
Pros and Cons
1. Sketch Markers
Color selection is limited
Layer nicely
Works with other alcohol markers
Slightly matte barrel
Stackable caps
Will not roll off the table
Cap colors are a little off
Tips are not that precise and tend to fray off
The triangular barrel provides less control
Weird numbering system
2. Watercolor Markers
Bright colors
Tips are self-cleaning
Tips provide precise strokes
Does not bleed
Great for creating ombre effect
Very limited color options (only 48)
Could peel paper
Cap color slightly differs from ink color
How to blend it?
1. Sketch Markers
Blending with a brush tip should be easier. The best way to blend these markers is to pair colors within the same color family, as they will merge more seamlessly. Start with light colors first, then apply a darker shade with overlapping lines over the section you've just colored.
Alternatively, you can color two shades side-by-side without overlapping them. Then, use either rubbing alcohol or a blending marker to merge the two sections together.
2. Watercolor Marker
Watercolors markers aren't that good at blending, but here are some tricks you can try.
Blending from tip to tip. This will create an instant color gradient as you glide your tips on paper.
Blending with a water brush. Apply and mix different colors on a palette. Use the water brush to pick up and blend the colors before application.
Frequently Asked Questions
Do Artist's Loft markers bleed?
The alcohol-based Sketch markers do bleed on thin papers while the water-based Watercolor markers don't.
To prevent bleeding in alcohol-based markers, opt for thick papers like cardstock and avoid applying too much ink in one section.
Can I refill Artist's Loft markers?
No. These markers are not refillable. If you want to find refillable markers, Copic is the best choice, as this Japanese brand also allows you to replace the frayed nib.
How many Artist's Loft markers are there?
Artist's Loft markers Michaels offer 144 options for alcohol-based ink, and 44 options for water-based ink. However, their colors might overlap slightly, so you might want to take that into consideration before buying the full set.
Conclusion
Now we have come to the bottom of this Artist's Loft markers review, time for the verdict.
The Sketch marker is quite decent but might be too expensive for a disposable marker. If you plan to try out some of these markers, make sure you get the newer version.
For the Watercolor markers, you have no reason not to try them out. They're fun to use and are way cheaper than the others.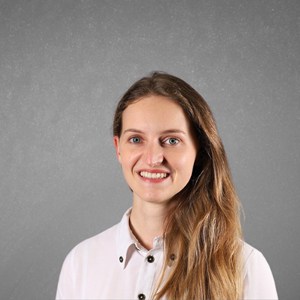 Art has always been a part of my life; it influences my upbringing and later my career choice. For me, it is always a part of my parenting technique. So for whichever purpose that you come to art, you can start here with us.