If you are searching for quality markers for your art project, you might have come across Mondo llama markers.
This Mondo llama markers review will dive deep into these markers' features and determine whether they are worth the investment.
To some users, Mondo Llama alcohol markers boast vivid colors, a chisel tip, and a low odor. However, their ink might not be as long-lasting as some other brands.
The objective of this review is to provide a comprehensive analysis of these markers, so keep reading to learn more!
What is the Mondo Llama Marker?
The Mondo Llama marker is a brand of markers produced by Target, a retail company based in the United States.
Mondo Llama paint markers are commonly used in art classes, at home, and in other creative settings. They come in a wide range of vibrant colors and tip sizes, making them a good choice for shading and layering for artistic creations.
1. What are they used for?
The Mondo Llama markers can be used for a variety of artistic creations and even create DIY home decor projects, such as personalized signs, picture frames, and more.
In addition, the Mondo Llama markers non toxic feature is also suitable for kids to do their school projects such as poster-making, science fair displays, and more.
Their affordability and high-quality performance make them a popular choice for artists, crafters, and hobbyists of all levels.
2. Notable features
Dual-tip – These Mondo Llama dual-tip markers come with two tips each: a 1.0mm fine tip on one end for smaller detailed work and a 2.2mm broad chisel tip on the other for larger color coverage or bold hand lettering.
Vibrant color – The markers also come in a range of vibrant colors, which are perfect for creating eye-catching designs on a variety of surfaces including paper, cardboard, fabric, wood, and metal.
Ideal for shading and layering – In addition, these dual tip alcohol markers have an incredible blending capability to achieve a wider variety of appearances, especially for creating shading effects and layering colors.
Non-toxic – Another highlight of Mondo Llama markers is that they are non-toxic, making them safe for children to use. They are relatively affordable compared to other markers on the market, making them a budget-friendly choice for both beginners and professionals.
3. Color range
As previously mentioned, the 40ct set of Mondo Llama Dual-Tip Alcohol Markers come in a pack of 40 colors, a wide range of beautiful colors which include a good mix of shades. The colors are vibrant and complement each other well, making them suitable for a range of art styles and projects.
However, some users found that the cap colors on some of the markers do not match the actual ink color. Additionally, they also felt many of the colors look too similar and there isn't much variation among them.
It's worth noting that this set does not include a rich purple color.
4. Pros & cons
Blendable color
Dual-tip (broad-tip and fine-tip)
Good and precise ink flow
Draw smoothly
Convenient carrying case (*For the 40ct set of Mondo Llama Dual-Tip Alcohol Markers)
Easily bleeding on thin paper
Not really good color range
Lack of colors name
Not much variation between some colors
5. Price range
Mondo Llama markers come in different pack sizes and types, resulting in varying price ranges. Here is the price range of some of the best-seller marker packs.
A 10ct set of Mondo Llama Washable Non-Toxic Markers with Fine Tips Classic Colors is available at Target for $2.25.
A 40ct set of Mondo Llama Dual-Tip Alcohol Markers is available on Target for $25.00
The 48ct Dual-Tip Alcohol Markers come in a fine brush tip and a regular brush tip which is available on Target for $25.00
The 8ct Paint Markers Bullet Tip Classic Colors will cost $10.00 when purchased at Target.
It's important to note that prices may vary depending on the retailer and location.
Frequently Asked Questions
Are Mondo Llama markers good?
The quality of Mondo Llama markers may vary depending on personal preferences and needs.
However, based on customer reviews and ratings on various online platforms such as Youtube and Amazon, Mondo Llama markers generally receive positive feedback. Customers praise the markers for their vibrant colors, blending capability, and affordability.
Some users have noted that cheap alcohol markers may have a shorter lifespan compared to other more expensive brands, but for the price point, they are considered to be a good value.
Is Mondo Llama a Target brand?
Yes, Mondo Llama brand is exclusively sold at Target stores in the United States.
Target launched the Mondo Llama brand in March 2021, featuring 400 arts and crafts items including paint sets, canvases, crafting supplies, and drawing kits.
The brand inspires creativity in both kids and adults and is characterized by its colorful and bold palette. Mondo Llama products are available for purchase at the Target website.
Do Mondo Llama markers bleed?
Yes, Mondo Llama watercolor brush pens, for example, can bleed through some types of paper, particularly if the paperweight is less than 90g/m2 or 24 lb.
However, if you use them on high-quality and heavy-weight paper or cardstock, the bleeding is likely to be minimal.
It's always a good idea to test your markers on a small area of your paper before you start your project to see how they will behave.
Are Mondo Llama paint markers washable?
Mondo Llama does offer washable markers in both fine and broad tip styles.
Here are the two most popular Mondo Llama markers washable available: 10ct Washable Classic Broad tipped Markers and 20ct Washable Markers Super Tip Classic Colors.
They are washable from skin and most washable clothing. However, it's still recommended to follow Mondo Llama instructions or the solvents recommended for that particular surface.
Conclusion
The Mondo Llama markers review highlights an impressive product that offers vibrant colors, smooth ink flow, and a durable design. The range of colors and brush/fine-tip design make them ideal for various creative projects.
Although the ink may bleed through certain thin paper types, and the color range is not satisfied some creators, the overall quality of these markers is still considered good value.
Overall, the Mondo Llama markers offer excellent value for their price, making them a fantastic choice for artists, designers, and crafters of all levels.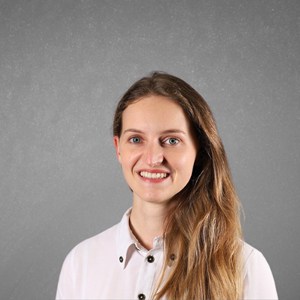 Art has always been a part of my life; it influences my upbringing and later my career choice. For me, it is always a part of my parenting technique. So for whichever purpose that you come to art, you can start here with us.