Distress Markers are a water-based marker brand popular among artists, designers, and crafters.
In this Distress Markers review, we will discuss these markers and explore their outstanding features and pros and cons in detail.
Generally, Distress Markers are praised for their ink quality and blendability. However, there are complaints about the ink flow and the mismatch of the advertised color.
Keep reading to determine if Distress Markers are the right choice for your artistic needs.
Distress Markers Overview
Distress marker is a part of the Tim Holtz Distress product line from Ranger, famous for its unique properties and effects.
These markers use water-based ink that is popular in arts and crafts, such as coloring, stamping, or journaling.
Like many other standard markers, they are dual-tipped, featuring a fine nib on one end and a broad brush tip on the other.
Tim Holtz Distress markers have been around for many years. They come in 61 different colors, available individually or in a set, which is very convenient.
Now let's explore more about these markers.
What Can You Use Distress Markers for?
Distress markers are versatile art tools that can serve various purposes. They're great for many techniques, including writing and sketching. You also can use them for projects such as card making, scrapbooking, calligraphy practice, and mixed media art.
No matter your interest and expertise, you can use these gorgeous markers to achieve different effects and textures to make your work come to life.
Outstanding Features
1. Water-based Ink with Great Blend-ability
What sets Distress markers apart are their unique ink formulation and superb blendability.
Tim Holtz Distress ink is water-based and reactive, which means it can blend well with each other and react with water.
You can apply a little water to the pigment using a Tim Holtz water brush and then blend it around. This creates interesting fading effects. Your work will look fabulous with a watercolor-like appearance.
However, the technique works best on high-quality, dense paper since regular paper may absorb too much ink.
In addition, we also need to mention these two features below that contribute to good markers.
2. Extended Longevity
Tim Holtz Distress markers are known to be long-lasting. They contain a generous amount of ink, allowing for extended use before needing a refill.
With proper care, these Distress markers can last for a really long time. It's worth noting that individual marker colors may be used up at different rates based on personal preferences and project requirements.
3. Dual-tip design
This dual-tip configuration offers versatility that allows drawing lines with different thicknesses. Both of the tips offer a good balance between control and ink flow. However, if you are experienced, you may notice the brush tip may not be as soft as Copic markers. But it isn't a deal-breaker flaw.
4. Color Range
Distress markers come in 61 colors that offer artists a diverse and comprehensive selection. The color range of these markers is mainly known for its earthy and vintage tones.
Tattered Rose, Aged Mahogany, Peeled Paint, Rustic Wilderness, and Gathered Twigs are some of the best colors that evoke a sense of nostalgia that you can use to create a weathered or antique look in the artwork.
Although this set is ideal for vintage tones, you still can find a wide array of vibrant colors and a range of subtle pastel shades to create any color application.
Some customers found a discrepancy between the actual color of the Distress marker and the color advertised or depicted on the marker's cover. The marker was expected to be blue, but it turned out to be a shade of purple instead.
Prices
To give you a rough estimate, here is a general price range for Distress markers:
The price of a single Distress marker typically ranges around $3.67 (£2.95), depending on the color.
A set of 37 colors typically cost $95.61. The most extensive set of Distress markers available contains 61 colors. Prices for the full set could range from approximately $150 to $200.
You can easily find Distress marker sets in different e-commerce platforms. Some retailers divide a big set into smaller ones of 5, 6, or 10 colors.
If you just start trying out these pens, you should start with an individual or a set of 5 colors first.
What You May Not Like
Despite offering good features and gaining overall decent reviews, Distress Markers may suffer from defects where the ink doesn't flow properly and dries out easily.
When it comes to the lightfast of the ink, Distress Markers are not the ideal ones. Most dye-based ink markers fade quickly when left in sunlight compared to paint-based ink markers. They are also not refillable.
Pros and Cons of Distress Markers
Pros
Smooth transaction
The colors blend well with each other
Pull out interesting effects after applying water
Double-tipped
Cons
The discrepancy between the actual color and the advertised color
Not appropriate for all types of paper
Not refillable
The ink fades quickly in the sunlight
---
Other reviews:
Frequently Asked Questions
Are Distress markers refillable?
Distress Markers are not refillable. Unlike other markers on the market that come with refillable ink reservoirs or cartridges, Distress Markers are designed as single-use markers.
The non-refillable nature of Distress Markers can be seen as a disadvantage for some artists as the refillable markers are cost-saving and more environmentally friendly.
However, there are tips to replenish the ink. Some people use Distress Stain or Distress Reinkers in the same color to refill the ink, and it works pretty well.
What's the difference between distress ink and distress oxide?
The main difference between Distress Ink and Distress Oxide Ink is their composition and properties. Distress Ink is classified as dye-based ink that is fast-drying and brings out a bit brighter color.
Distress Oxide Ink, on the other hand, is a hybrid ink that combines both pigment and dye inks. That's why you may find Oxide inks dry more slowly and come off slightly opaque.
How long do Distress inks last?
The lifespan of Distress inks depends on various factors, including frequency of use, storage conditions, and exposure to light and heat.
With regular use and proper care, Distress inks can remain usable for a long time. It is important to keep them away from direct sunlight or extreme temperatures.
However, over time, the ink pads may start to dry out, making them less vibrant and harder to work with.
Are distress inks good for stamping?
Yes, Distress inks are widely used and considered excellent for stamping.
One of the key features of Distress inks is their ability to react with water to create beautiful watercolor-like effects. This property makes them versatile for creating backgrounds, blending colors, and adding artistic touches to your stamped designs.
Conclusion
This Distress markers review has highlighted the markers' impressive blend-ability, consistent color output, and reliable ink flow.
It can be said that Distress markers do show some issues, but the outstanding functionality, versatility, and overall quality of these markers offer a remarkable range of benefits.
Hopefully, this article is useful and helps you to make the right decision.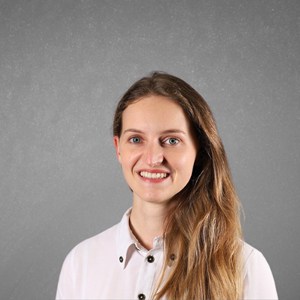 Art has always been a part of my life; it influences my upbringing and later my career choice. For me, it is always a part of my parenting technique. So for whichever purpose that you come to art, you can start here with us.