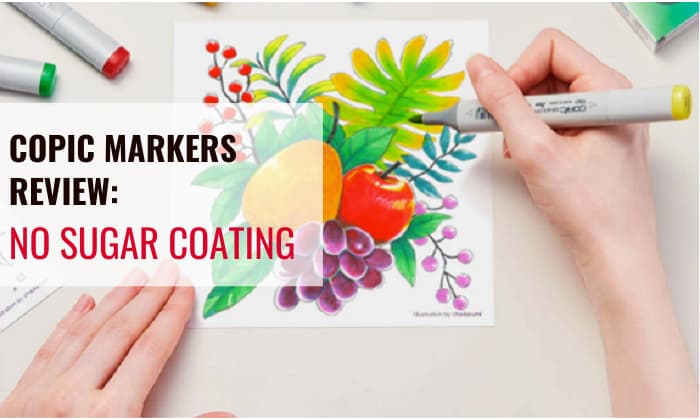 Copic markers are widely known as the gold standard for alcohol markers because of their professional quality and reliability.
In this Copic markers review, we'll dig deeper than what is on the surface and see if there are any hidden pitfalls behind this reputable product.
To give you a hindsight, Copics are unbelievably advanced in every aspect. They probably have anything any user could ask for in art markers, but they do have some areas that need reinforcement.
Copic Markers: What Are They?

Copics are premium quality markers made in Japan under Too Corporation (formerly known as Izumiya).
The first Copic marker was created with the intention of formulating a graphic marker that could work on and would not dissolve prints from photocopies.
The Copic Classic markers were launched in 1987. This release was dual-ended with 71 colors. Over the years, the brand's color range has expanded to a massive 358 color variations.
Along with that is the addition of other marker types. To date, there are 4 types of Copic markers.
Copic Classic
Copic Sketch
Copic Ciao
Copic Wide
Related: A Comparison Between Copic Sketch and Ciao
The colored Copic Wide has been discontinued, though you can still avail of its empty refillable barrel.
Aside from alcohol markers, Too Corporation also offers multiliners, paper products, an airbrush system, and other art accessories.
What Are Copic Markers Used for?
Copics are used for different types of applications and in various industries that are involved in the field of design, architecture, landscaping, and more. They also play a big part in basic and professional illustration, manga, and animation.
Different Types of Copics
Variation
Available Colors
Ink Content
Packaging Details
Price
Barrel Shape & Length
Tips
Other Options
Caps
Copic Classic
214
2.5 mL Refillable
Square type 149 mm
Broad + Fine
Brush/ Fine/ Super Fine/ Round/ Soft Broad/ Standard Board/ Semi-board/ Calligraphy 3&5mm/ Airbrush ready
Color Coded, stackable
$5.85 – 7.99
Copic Sketch
358
1.8 mL Refillable
Oval

149 mm

Medium Broad + Super Brush
Fine/ Airbrush ready
Color coded, not stackable
$5.85 – 7.99
Copic Ciao
180
1.4 mL Refillable
Rounded

143 mm

Medium Broad + Super Brush
Replaceable tip
Colored w/ holes, stackable
$3.9 – 5.49
This Copic marker comparison table shows that each Copic line has its own unique features. Moreover, these markers uphold the same quality.
All colored Copic markers carry the highest grade of Japanese alcohol-based ink. You can expect colors to be very consistent.
When it comes to the packaging, regardless of the type, each is housed in a well-crafted solid barrel. Since they are made to last, these barrels are designed with replaceable nibs and refillable ink.
Copic Tip Shapes
A major thing to consider when looking for alcohol markers is the tip, as different marker tips produce different effects.
Copics have put a great effort into developing their marker nibs. Among alcohol marker manufacturers, they probably have the largest range of options.
1. Broad/Chisel Tip
One of the pioneering tip types and commonly seen on most markers and highlighters, broad/chisel tips have good coloring coverage and can be used to produce broad to semi-fine strokes. Copics has three variations for this type.
Broad – or the standard broad, this tip type is solely for the Copic Classic.
Medium Broad – or the semi-broad, is slightly smaller than the standard broad. This fits both the Copic Sketch and Ciao.
Soft Broad – instead of having an angled tip, it has a rounded point and is exclusive to the Copic Classic.
2. Super Brush
Super Brush is considered to be the best Copic tip type because of its flexibility and having the qualities of a real paintbrush.
The Copic markers brush tip can produce different strokes depending on the pressure applied. It is one of the finest tools for shading and blending.
Though this type is made for Copic Sketch and Copic Ciao markers, you can experience a similar effect using your Copic Classic with the Classic brush.
3. Fine
Another classic tip type that every artist and illustrator is familiar with, this is the best tool for precision, creating fine lines, and small details.
For the Classics, this tip type has two variations:
Another variation is the Sketch Fine, which can be used as a spare nib exclusively for Copic Sketch.
4. Round / Bullet Tip
It can create thick lines with rounded edges. This tip type fits Copic Classic only.
5. Calligraphy
Perfect for lettering, this can also be used to produce thin lines and other illustrations. It is available in 3mm and 5mm sizes and 10-nib packs for the Copic Classic.
Colors of Copics

Copics was one of the first alcohol markers to reach the 358 color range. The full set of Copic marker colors is completed by collecting the five 72 set Copic Sketch collection. Copic Classic comes with 214 colors while the Copic Ciao has 180 colors.
For beginners, this many options could be very overwhelming. That is why it is usually recommended for you to swatch your colors before you use them.
This way, you get to familiarize yourself with the color codes and families that are very useful when you start drawing or blending.
Tips on How You Can Use Copic Markers Better
In terms of blending, between the Copic Classic vs Sketch, Copic Sketch has been the number one option. However, remember that you can also buy a spare brush tip for your Copic Classic and transform it into a blending tool.
Copic Sketch caps are not stackable, so the tendency of losing or interchanging them is higher. Keep an eye on them.
Bleeding is a common issue because Copic ink can bleed if you're not careful. The best way to deal with this is to use marker paper, put a backing board under it, and use a colorless blender to fix mistakes.
After outlining using a multiliner from another brand, avoid coloring with Copics right away. The alcohol in the marker can drag and smudge the fresh ink. If you want to avoid this problem, use Copic liners over Copic markers. One Copic multiliner review mentioned that it totally does not smudge and works well with Copics.
Understand the color code. To get a smooth transition when blending, stick with colors under the same color family with the same saturation.
When using other coloring tools, pay attention to excess particles that could get absorbed by the tips, which might cause clogging.
When coloring a bigger piece, consider using a blender This will help you achieve a smoother finish.
Speed is key; the ink is more workable and blendable when it is still wet, but alcohol-based markers dry fast. Thus, you have to work fast!
Avoid coloring in a zig-zag motion, and this will make the drawing patchy. Color in circular motions instead.
To make your marker last longer, always keep the cap closed when not in use. Store your markers on their side, and do not expose them to any source of heat.
Price
A single Copic marker could cost you $3.99 – 7.99. Unlike other markers, you can certainly get one pen at a time, but that will cost you more in the end.
Getting Copics in color sets will give you more savings but will also mean higher initial costs. However, you do not always have to get them all.
You can start with a small set and gradually grow your collection later. Here is the price list per packing and per type.
| | | | |
| --- | --- | --- | --- |
| Description | Copic Classic | Copic Sketch | Copic Ciao |
| 12 Set | $70.2 | $70.2 | $46.8 |
| 36 Set | $210.6 | $210.6 | $140.4 |
| 72 Set | $421.20 | $421.2 | $280.8 |
Suggestions
For design, commissioning, and work-related applications, ultimately, it's ideal to get the Copic Sketch markers. If you want more flexibility, the Copic Classic with the 9-tip options may be better.
However, if you are planning to buy Copics for your little ones, Copic Ciao is highly recommended. Caps are built with small holes, so in case they are swallowed, they will still enable constant airflow.
Copic Markers: Pros & Cons
Pros
Replaceable tips
Refillable ink
Sturdy and ergonomic barrel
Effective and easy to use color codes
Extremely blendable
Wide color range
Different tip options
Consistent ink quality
Cons
Expensive and may not be practical for beginners.
Despite the ink quality, these markers can still bleed.
The marker tips are indeed durable, but when used on rough surfaces, they could get frayed.
Has a distinctive odor that could be bothersome, although it is not as bad as the cheap markers
The color-coded cap doesn't always match the actual color.
They are considered permanent, but they are not lightfast.
Frequently Asked Questions
Are Copic markers good for beginners?
Yes. Although cheaper markers are always recommended, there's no better way to start than having the best markers, especially if one intends to pursue art for a long time.
However, if you are price-conscious, there are several frugal options. You can either buy a small pack first, just pick a few colors that are extremely useful, watch out for promos/discounts, or get a second hand pack.
What markers are better than Copics?
Copics are still the number 1 alcohol marker of all time. However, if we were to pick the top 3 brands that are more or less comparable with Copics, they would be:
Ohuhu
Promarker
Crayola
Why are Copic markers so popular?
Aside from the fact that the brand has been in the industry for over 30 years, one thing that made the Copic marker popular is the word of mouth from customers that have experienced its quality.
These customers include countless artists, designers, and illustrators who have made amazing Copic marker art and Copic marker drawings.
Copic also made sure that they stay connected with some of the biggest names in different areas of the industry to continuously promote collaborations.
Why are Copic markers so expensive?
Because they are no ordinary alcohol markers. As mentioned, they are premium tools. Basically, most premium items come with a heftier price.
They are also superior when it comes to ink quality, color range, and blendability. Not to mention, their packaging is designed with longevity in mind.
Although the initial cost is expensive, with all these features, having any of the Copic markers will surely benefit you in the long run.
Conclusion
We have discovered from this Copic markers review that although they're highly regarded as premium professional markers, they also have their own share of issues, few as they may be.
But, I bet Copic is probably working on these problems by now. On the whole, we cannot deny the fact that Copic has put together an exceptional marker.
Robust barrels, replaceable nibs, and refillable ink, you rarely see all these features in a single product.
Still, they're not always the best for everyone. Bottom line is, investing in Copics depends on your preference, application, and budget.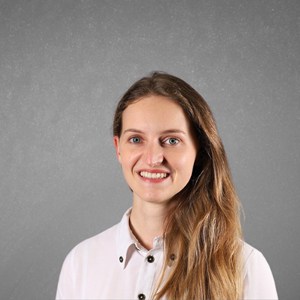 Art has always been a part of my life; it influences my upbringing and later my career choice. For me, it is always a part of my parenting technique. So for whichever purpose that you come to art, you can start here with us.