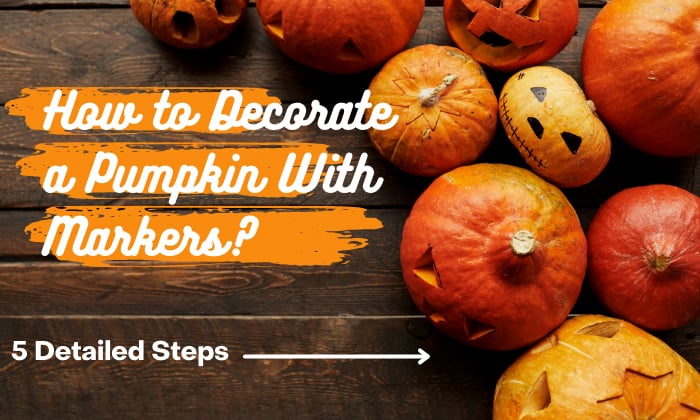 Decorating pumpkins with markers is a breath of fresh air style, a hassle-free craft, and ideally suitable for any occasion. This simple thick-shelled orange vegetable can go a long way, especially if designed appropriately.
Pumpkins decorated with markers have so much potential to be a great accent in any place. This is the perfect moment to start making a state-of-the-art pumpkin design other than the usual jack-o-lantern carving for Halloween.
Now, it's time to hop on and learn how to decorate a pumpkin with markers like a pro.
5 Detailed Steps to Decorate a Pumpkin With Markers
All crafts are fun, mainly if it is cheap and easy. In this case, decorating a pumpkin with markers fits the bill perfectly. This activity can be done in the comfort of your home using conventional materials such as…
What to Prepare
Pumpkin – Carefully pick a piece with a smooth and wide skin area for your design.
Black Marker – Perfect for lining and putting emphasis on your design. It is best to use a permanent marker.
Colored Markers – Optional but adds up to creativity and aesthetically pleasing decor look.
Step 1: Clean The Pumpkin
A must step in decorating a pumpkin is cleaning. This will be your way of preparing the canvas before you draw on a pumpkin with markers.
This action can make or break your design. One way to prevent a ruined decoration is to check if your pumpkin is not preserved by waxing because markers will just smudge to its shiny finish.
Other than that, regular pumpkins are cleaned by soaking them in 1 gallon of water with a mixture of 1 tablespoon bleach and dish soap for about 20-30 minutes. Afterward, rinse well and dry using a cloth.
Step 2: Prepare Your Design
You will benefit significantly from having a design in mind before decorating your pumpkin. This is to avoid overwhelming yourself with ideas and allow yourself to focus on a particular decor.
I suggest collecting or searching for pumpkin decorating ideas with markers online or getting inspiration from your surroundings. It is better to list these ideas and choose what's best to your liking.
Plus, you will be able to define your design color scheme by doing this, which is helpful for the next step of…
Step 3: Grab Your Markers
Take all the markers that you need. Use your chosen pumpkin marker designs as a reference in picking your desired colors.
Make sure to pick the shades that stand out on your pumpkin skin color.
You have options to do a black or mono-colored design and only use one marker color.
At the same time, you may also do multi-colored ones and use a lot of colored markers.
When choosing what kind of marker to use, decorating a pumpkin is best to last long, specifically with sharpie markers. Take note that washable or water-based markers should be avoided if you want a longer design lifespan.
Step 4: Coloring Time
Give life to your decoration by coloring your pumpkin designs with markers. I recommend doing your lining first by applying a black marker and using it as a guide as you go along.
After that, you may proceed to fill the rest of the areas with other colored markers. It is practical to use chiseled tips to produce even strokes when coloring.
When blending with markers, try to layer after your base color. Then lightly brush your marker above the color you want it to be blended with.
Step 5: Polish Your Decoration
After your pumpkin face ideas marker comes to life, give it one final look. There, you will be able to decide if there is something you need to add or get polished.
Try to spot crooked lines and gaps that need to be filled with colors. You may also add other design ideas to make it more festive and full.
If you think it all looks excellent, Congratulations! It is the mark that you are finally done decorating your pumpkin with markers.
Conclusion
One of the most fantastic and useful crafts you can learn is how to decorate a pumpkin with markers. With only two inexpensive materials on hand, you'll be able to make it.
Not only that, decorating a pumpkin with markers is so easy to do. Even a beginner in art or a kid can effortlessly produce a decoration perfect for Christmas, Birthdays, Halloween, and other events.
Nonetheless, this is a must-try craft to get creative. So, grab your markers and pumpkins, and get ready to decorate!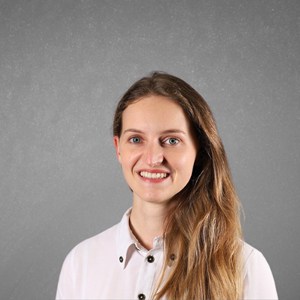 Art has always been a part of my life; it influences my upbringing and later my career choice. For me, it is always a part of my parenting technique. So for whichever purpose that you come to art, you can start here with us.