You might think that this review is a little late for the party, but it's certainly not!
For the past few years, Ohuhu markers have evolved several times. They've added more colors and more series, plus they are coming up with different upgrades that we think not everyone knows yet.
So, if you're planning to get a new Ohuhu set but are a bit confused or overwhelmed with the different series available, this latest Ohuhu markers review is for you.
Ohuhu Markers
Ohuhu markers have been on the market since 2016. They're known as a popular Copic alternative because of their quality. More than anything, they're offered at a very attractive price.
Over the years, Ohuhu has continued to expand its product line of markers based on customer demands and community-based feedback.
Ohuhu markers set have two major variations.
Water-based Ohuhu markers:
Alcohol-based Ohuhu markers:

Oahu Series
Honolulu Series
Kaala Series
Molokai Series
For this review, we will focus on the alcohol markers which happen to be their best-selling markers. All Ohuhu alcohol markers are dual-ended with varied tip types except for the new extra wide series.
1. Oahu Series
Comes in an oval barrel similar to Copic Sketch with about 2.8g of ink content. It has a 1-6mm chisel tip on one end and a 3mm fine tip on the other.
This has a total of 320 colors which are broken down into:
Basic Tones
Skin Tones
Gray Tones
Pastel Tones
2. Honolulu Series
This is Ohuhu's answer to customers who are calling for an alcohol marker brush tip. Basically an upgrade to the previous version.
For this series, you can choose a chisel and fine tip or a chisel and brush tip combination. Its barrel is rounded, slightly bigger, and has more ink than Oahu.
It has 363 colors, made up of the same color tones as the Oahu series but with an additional 48 set mid-tones.
3. Kaala Series
One of the newest additions to the Ohuhu series, the Kaala series is a notch bigger than the Honolulu series but has the same 3.5g ink.
It has an improved slightly tapered oval barrel with a unique tip combination; a fine tip and a slim chisel tip that is 1.5mm longer than the regular chisel tip.
This series has 150 colors that are composed of the following sets:
Basic Tones
Skin Tones
Illustration Tones
Landscape Tones
Each set comes with a handy and stylish plastic basket.
4. Molokai Series
Another fresh addition but unlike the others, the Molokai series is not double-ended. However, it has a bigger and wider chisel tip designed to provide greater coverage.
Its chisel tip has a 3mm pointed end and is 18mm wide housed in a flat oval barrel that provides a highlighter-like grip. The tips are also designed to produce rough brush stroke effects.
This series has 24 lovely colors equally divided into:
Sky Glass
Gray Tone
Halcyon Oasis
Tropical Vintage
This series comes in a pristine box that is convertible to a functional organizer.
Color Chart
In case you have a combination of the different series and you want to check color equivalents for blending, check the Ohuhu color chart together with this Oahu/Honolulu conversion chart here.
Characteristics
1. Ink
Most users find Ohuhu markers juicy straight from the box and you rarely find dried-out markers as compared to other alcohol markers with the same price range.
Surprisingly, Ohuhu has more ink load than Copics. The smallest series, Oahu has at least 2.8g of ink while Copic Classic, the largest Copic has only 2.5ml ink.
These are alcohol-based markers so it's safe to assume that the equivalent weight of Copic Classic ink content is less than 2.8g.
Moreover, these are not yet refillable but Ohuhu is now in the last stage of developing their refills which is something to watch out for.
2. Blendability
Ohuhu markers are absolutely blendable and not streaky at all. It dries quickly and does not smear. However, like other alcohol markers, they tend to bleed.
When doing Ohuhu marker drawings don't draw or color near the border to avoid bleeding over the lines and use a blotter.
Blendability is greatly affected by the tip type and the paper used. Be sure to use smooth and thicker paper like Canson or marker paper.
3. Tips
One of the Cons of the previous Ohuhu version is not having a brush tip. I am sure that the Ohuhu fans are screaming happy to finally have it.
The Ohuhu brush tips are lovely although they might get frayed after heavy use. No worries it's replaceable and reversible.
Other than the brush tip, Ohuhu has an improved version of the chisel tip. With the Kaala series, its chisel tip is longer and softer. Saving you from the struggles of blending using a stiff chisel tip.
In addition to that, they also added the Molokai series with an extra wide tip to solve problems with having patchy and streaky output when coloring bigger projects and it turns out to have solid output!
4. Barrel, Color coding, and Cap
From the original square barrels Ohuhu have come up with an elegant body that provides a more comfortable grip. It takes less effort to remove the cap and has more colors to choose from.
Depending on your preference, you have the option to get the round barrel under the Honolulu series or an oval barrel under the Oahu or the newer Kaala series.
The old series have no color codes. The newer version already has the names and codes on the cap. In the Kaala series, the colors are also indicated on the body.
But they still have to improve on how the colors are grouped. Picking colors that blend well together based on the color codes is still not possible.
The color-coded cap does not match the actual color inside. That's really hard to match as the plastic and paper have different textures.
Ohuhu's solution to that is to come up with a DIY cap. With the Molokai series, you can finally get an exact match! Color the sticker labels provided with the corresponding colors and simply attach them to the cap.
5. Customer Service
Everyone loves how Ohuhu focuses on customer satisfaction. Ardently listening to every issue and using it as a baseline on how they can improve their products.
They provide a replacement for defective, leaking, or dried-out delivered markers. So if ever you get any of these problems do not hesitate to get in touch with them on the contact sheet provided.
6. Prices
You can start with an Ohuhu markers small pack, the Oahu 12 set at $11.99. If you want a brush tip, get the Honolulu art markers in 24-set at $19.99 or the 72-set at $69.99.
They also have separate color sets for specific tones. For example, if you only want pastel colors then you can go for the Honolulu – Ohuhu pastel markers set.
If you want a bigger set you can have the Oahu, Ohuhu markers 120 set at $62.49. But if you wish to have the full set, here is the Ohuhu markers price list per series.
| | | | |
| --- | --- | --- | --- |
| Oahu Series | US | UK | EU |
| 320 set | $169.99 | ₤140 | €158,95 |
| | | | |
| --- | --- | --- | --- |
| Honolulu Series | US | UK | EU |
| 216 set | $169.99 | ₤140 | €158,95 |
| | | | |
| --- | --- | --- | --- |
| Kaala Series | US | UK | EU |
| 24 set | $19.99 – 21.99 | ₤17 -18 | €18,95 – 20,95 |
| 60 set | $39.99 | ₤33 | €37,95 |
| | | | |
| --- | --- | --- | --- |
| Molokai Series | US | UK | EU |
| 24 set | $24.99 | ₤21 | €23,95 |
Pros
Wide color options
Upgraded tips
Good ink quality
Highly blendable
Excellent customer service
Affordable price
Cons
Tend to bleed
Color coding and grouping needs improvement
Not yet refillable
Ways to Blend
There are different ways to blend using Ohuhu markers. You can start from light to dark or from dark to light.
You can also use different techniques such as the feathering effect, blending with tips, or blending using other mediums such as colored pencils.
FAQs
Are Ohuhu markers worth it?
Yes, they are. They blend well, have a substantial color range, and have different tip options. All those features for an affordable price.
Who uses Ohuhu markers?
Ohuhu markers are a popular choice for students, hobbyists, and artists.
They are offered at a very reasonable price which makes Ohuhu markers good for beginners who want to explore alcohol markers but are not ready or can't afford alcohol markers from expensive brands.
How long do Ohuhu markers last?
That would depend on how often you use them to make Ohuhu markers art but to give you an idea of how much ink it has, it can fill more or less 7 pages of an 8''x11'' size blending card.
And according to their site, it can color at least 984 ft. That gives you a lot of things to draw with Ohuhu markers.
Read more about the Ohuhu marker lifespan here!
Where are Ohuhu markers made?
They are made in China. The brand's trademark is registered under a Chinese company named Yiwu Thousandshores E-business Co., Ltd. which is also located in China.
Conclusion
There you have our up-to-date Ohuhu markers review. Hope that by now you have finally figured out which Ohuhu marker suits you best.
Although they still have a long way to go to beat the premium brands, Ohuhu have a lot of new things to offer.
From new brush tips, longer chisel tips, and new extra-wide tips to a wider color range, sleek packaging, and multipurpose boxes. The new Ohuhu markers are simply captivating!
Read next: Copic vs Ohuhu Marker: Which is the best choice?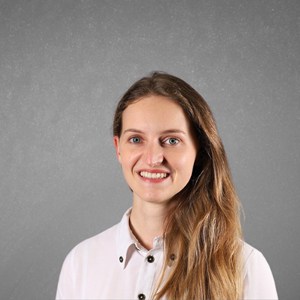 Art has always been a part of my life; it influences my upbringing and later my career choice. For me, it is always a part of my parenting technique. So for whichever purpose that you come to art, you can start here with us.