Sharpie paint pens are versatile and easy to use, making them an excellent option for various projects.
Whether you're looking to add a personal touch to a gift or you need to make a quick repair, these pens can help you get the job done.
In this guide, we'll show you how to use sharpie oil based paint markers so they'll be ready to use when you need them. We'll also provide some awesome DIY projects that you would certainly love to try.
Beginner's Guide to Use Sharpie Oil-based Paint Markers
Before we get into the details of our Sharpie oil based paint markers projects, let's start with learning how to prime them properly so we won't have problems like streaking or blotches later.
How to Prime Sharpie Oil Paint Pens and Markers
Sharpie oil-based markers fresh out of the don't contain ink in their nibs, meaning you can't use the pens right away. Therefore, you'll have to prime them first to get the ink to flow into the nib. This process only needs to be done once, but you need to do it right for consistent paint flow.
What you need
Sharpie oil based paint marker
Scratch paper
Uncap the Sharpie paint marker and hold it upright with the tip pointing upward.
With your pointer finger, depress the tip all the way down.
Return the cap. Still in tip-up position, shake it vigorously. There's a ball inside the barrel that helps the mixing process.
Remove the Sharpie paint markers cap. Continuously press the tip down on a piece of paper to let the paint flow until the tip is saturated with ink.
Test if you can draw a line without it breaking midway. If that is the case, your paint marker is ready to use. If not, repeat step 4.
Project 1: Window Lettering
If you're eager to know how window lettering in cafes is done, then this one's for you. Try it on your room's windows and personalize them according to your mood or occasion.
What you need
Glass window
Sharpie oil paint pens
Bond paper (same size as your window)
Pencil
Tape
Chalk
Black marker
Make a lettering guide.

Sketch your ideas on a small piece of paper.
Using a pencil, draw the actual size on the large piece of paper for the window.

Attach the guide from the outside of the window so that you can trace the lettering from the inside. If taping it outside is not possible, go to the next step.
Trace all the details using chalk.
Tape the guide on the window from the inside with the traced lines touching the glass panel.
Trace all the details with a pencil. This will make the chalk transfer into the window.
Remove the guide.
Do the final tracing. Use Sharpie oil based paint pens of your choice and trace from left to right if you're right-handed (do the opposite if you're left-handed). Remember to shake the markers for a few seconds before using them.
Let it dry for at least 2 minutes.
Wipe clean the chalk residue.
Project 2: DIY Customized Mugs and Wine Glass
When you run out of gift ideas, a DIY custom mug or wine glass is another unique option you want to try.
Personalize it with their name, pour your heart out with a personal message, or make an empowering statement.
What you need
Ceramic mug or wine glass
Sharpie oil paint pens
Rubbing alcohol or acetone.
Scratch paper
Clear acrylic sealer or oven (depending on what method you use to set the ink)
Choose a medium, any plain mug or wine glass will do.
Wipe and clean the surface you want to draw on.
Shake and test the marker on the scratch paper. Continue pressing the tip down if it's not working until you get the ink flowing.
Use oil based Sharpies and start writing whatever you have in mind. For errors, oil-based paint markers come off with solvents. Remove sharpie paint pen with rubbing alcohol or acetone.
Seal it with a clear acrylic sealer or put it in the oven and set it at 3500C for about 30 minutes.
Set aside until it cools down completely.
FAQs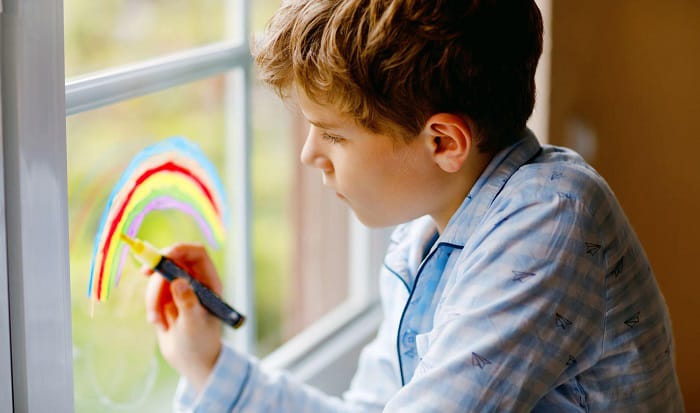 What are oil based paint markers used for?
Oil-based paint markers can be used at school, at home, and even at work. Aside from paper and plastic, they can also be used to write on rigid surfaces like on wood or on metal.
This type of marker has striking colors and provides great contrast. Sharpie oil-based paint markers white and black are commonly used for designing windows.
Oil-based paint pens are also more durable than Sharpie paint pens water based type. They work best for stone painting, poster making, window art, and making scrapbooks.
How long does it take Sharpie oil based paint pen to dry?
Sharpies oil-based paint pens normally take more time to get dry than the other versions. Usually, it takes 2 to 5 minutes, depending on the weather or the room's temperature. In a cold and humid environment, these pens may take longer to dry.
Do take note that after drying, like any other paint they still need to be fully cured. Curing time takes more or less 24 hours.
Are Sharpie oil based paint markers permanent?
Unlike water-based markers, oil-based Sharpie pens are very durable and hard to remove, be it on glass, wood or metal. As their ink can resist water, fading, and abrasions, you can say that Sharpie oil-based paint markers are more or less permanent.
Like other permanent markers, oil-based pens can only be removed with solvents such as acetone or rubbing alcohol. That said, if used outdoors, permanency would also depend on what surface you are using, the temperature or weather conditions.
Conclusion
Learning how to use sharpie oil based paint markers is easy. To get started, all you need is a Sharpie oil-based paint marker and scratch paper to prime the pens. Once the nib is saturated with ink, you can start any art project you fancy.
If you are a beginner, customizing mugs and lettering on windows is a good way to start. Do note to follow the steps on how to prime Sharpie oil based paint markers properly to get the best results.
Good luck with your art project. Don't hesitate to reach out to us if you have any question.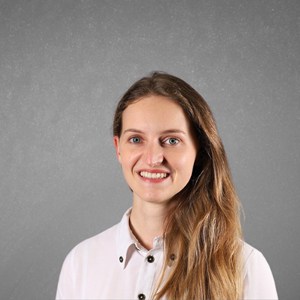 Art has always been a part of my life; it influences my upbringing and later my career choice. For me, it is always a part of my parenting technique. So for whichever purpose that you come to art, you can start here with us.