Is this your first time coloring illustrations using markers? Let me share some techniques on how to shade with markers.
There are many types of markers that artists use to shade such as blending markers, chalk markers, and acrylic markers for illustrations, crafts, and calligraphies. As for my preferences, Sharpies always come to mind when we talk about markers.
Of course, you can use just about any marker for your art projects. However, understanding the proper use of your tools and materials will help you make professional-quality artwork.
What You Need
Markers
In this article, I'm covering basic shading techniques using permanent markers, alcohol-based markers, water-based markers, acrylic markers, and chalk markers. Besides choosing the set
Manufacturers have designed marker nibs for a variety of purposes and they come in different shapes and sizes. The most common ones that you will find in art supplies shops are the brush, wide (also known as chisel or wedge), and bullet nib.
When it comes to color choices, manufacturers offer a wide range of hues. With alcohol-based and water-based, you can blend a couple of markers to produce new colors and gradients. Let's not forget that some inks are also available in metallic colors.
Papers
You can maximize your markers by knowing which surfaces they work best with but for this learning session, we will focus on papers. While these markers can write on regular printer paper, they will get saturated quickly and cause the ink to bleed.
Cardstock is your best option as it is both smooth and thick. Alternatively, you can use sketchpads with thick sheets of paper, bristol, vellum, or construction paper of at least 130 gsm.
Other supplies
Some markers are erasable on surfaces like plastic or glass. On paper, the ink becomes permanent. To avoid mistakes, use a pencil to sketch the outlines of your illustrations before coloring. Be sure to have an eraser ready in case you make a mistake.
Finally, prepare scrap paper or old newspaper. I highly recommend placing them underneath the paper that you will use for the artwork to prevent staining your desk or the other pages of the sketchpad.
Optional: you can use an object as a reference when rendering highlights, mid-tones, and shadows. For this tutorial, let's use a ball to color a circle and make it look three-dimensional.
Instructions
Before you start
Cover your desk with scrap paper or newspaper. If you are using a sketchpad, you can slip scrap paper underneath the page that you will draw on. Gather your pencil, eraser, sheets of paper, and markers.
On a spare piece of paper, swatch your markers and label each color. By doing so, you can see what the color looks like when the ink dries on the paper. While at it, I recommend that you take note of the marker ink's drying time.
For chalk and acrylic markers, be sure to pump the markers first.
Optional: Place a ball in front of you and notice where the light falls. Identifying where the color appears lighter or darker and plan accordingly.
Shading using 1 color with any marker
With the ball as your reference, draw a circle on your paper. Pick any color from your marker set.
For acrylic markers and permanent markers: Shade with broad strokes that go in one direction. Repeat this until you fill the entire shape. To achieve a flat color, refrain from going over an area more than once. With permanent markers, oversaturating a certain spot will make the color look uneven. For blending markers and chalk markers: Apply the color in a back and forth motion and fill the entire shape. If you are using chalk markers, you can watch and learn from LiMa Grimm's video on Youtube as she colors her illustrations on paper.
To make the shape appear three-dimensional, refer to the ball to check where the mid-tones and shadows are.
Add another layer of color for the mid-tone using the same technique in Step 1. Check out this Youtube video by Jennifer Stay so you can see how she adds a new layer using streaks of lines. Note: This technique only works if you're only a permanent marker and blending marker on paper.
For shadows, continue to shade the area with the same marker until the color deepens.
Pro tip: When working with paper, incorporating mid-tones and shadows using 1 color will work with any type of marker, except for those with acrylic and chalk inks. Although chalk and acrylic markers are blendable, they work best on other surfaces like wood or plastic. Soaking the paper with acrylic or chalk markers will cause the paper to pill or curl. Watch Heather Cash Art and Drew Brophy's video for inspiration.
Shading using blending markers
Read the directions provided by the manufacturer first. Some blending markers have colorless blenders while others have "mixing chambers."
Get 3 markers of the same colors but with different shades, e.g. you can use regular blue, as well as light and dark blue markers.
Draw a circle on a new piece of paper and create a base layer with the light blue marker. You can apply the technique I shared in shading using one color.
Using the regular blue marker, lay down your mid-tones on top of the base layer. If you are using colorless blenders, you can smoothen out the gradient by scratching the tip of the marker in back and forth motion where the colors overlap. As for mixing chambers, this is done by touching the 2 tips of the markers.
Lay down the dark blue marker on the shadows. In this tutorial from Annie's Catalog, you'll see that you can apply this simple method to illustrations.
Pro tip: If you choose analogous colors like blue and green, you will see a transition of the color shifting from one to the other. Meanwhile, blending complementary colors will produce a new color. For example, blue and yellow will produce green. Don't be afraid to experiment!
Conclusion
What do you think about the shading techniques I shared? Let me reassure you that it is okay to make mistakes. Even professional illustrators sometimes struggle in sketching their ideas.
The techniques I demonstrated in this tutorial apply to different types of marker art projects. With regular practice, you can improve your shading techniques. Eventually, you will surely be able to color more intricate designs and illustrations.
If you feel like talking about your experience, please write them down in the comments. I'd love to hear about your artistic journey. Don't hesitate to share this with your friends who are learning how to use markers.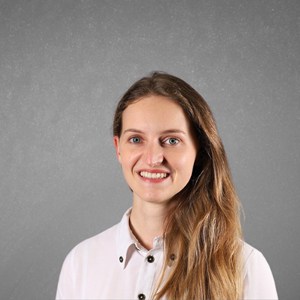 Art has always been a part of my life; it influences my upbringing and later my career choice. For me, it is always a part of my parenting technique. So for whichever purpose that you come to art, you can start here with us.