Ink pens have evolved to be more than just a simple writing instrument. Nowadays, they've also become a symbol of luxury, considering that many people are willing to pay an exorbitant amount of money for a pen. Mind you, rare and really expensive pens can cost millions!
For your information, the most expensive pens in the world are the $8 million Fulgor Nocturnus from Tibaldi and the $2 million Taj Mahal from Montblanc.
Who, among others, made it to the top? Join us as we ramp up this exciting list of the world's most expensive writing pens.
Most Expensive Pens in the World
10. Boheme Papillon
Brand
Montblanc
Estimated Price
$198,000
Color
White, yellow, and rose gold
Stunning features
● 1,400 Diamonds

● 37 Sapphires

● Diamond snow-cap Montblanc logo

● Butterflies and Keatsian plant tendrils, nature-inspired design

Year Launch
2008
The first entry from Montblanc. This high-end fountain pen has a staggering 1,400 pieces of fine white diamonds and 37 lush sapphires.
Its barrel and cap are artistically decorated with stones in butterflies and tendril patterns. Crowned off with nothing less than the distinctive star-shaped Montblanc Diamond at the top of the cap.
These calligraphy pens are not just created for your eyes but are made with functionality in mind as well. Their nibs can glide smoothly across the paper, offering incredibly even ink distribution.
You can take the Boheme Papillon fountain pen home for a whopping amount of $198,000!
9. Rainier III Limited Edition 81
Brand
Montblanc
Estimated Price
$256,000
Color
White gold
Stunning features
● 996 Diamonds

● 92 Rubies

● 18K White gold barrel

● 18K gold nib

Year Launch

2007
Another entry from Montblanc, the Rainier III Limited Edition 81 is a homage to the late Prince Rainier of Monaco.
Its 18k white gold nib matches the shaft, which is covered with a complex frame bejeweled with 996 pieces of diamonds and 92 rubies. The $256,000 pen representsthe Grimaldi coat of arms that symbolizes the monarch's heritage as a Grimaldi.
8. La Modernista Diamond Pen
Brand
Caran d'Ache
Estimated Price
$265,000
Color
Silver
Stunning features
● Twenty carats Wesselton diamonds

● 96 Rubies

● Retractable 18K gold nib coated with rhodium

Year Launch
1999
Doesn't it sound expensive already? This Caran d'Ache design was made to pay tribute to the great Antonio Gaudi, an architectural genius behind Sagrada Familia in Barcelona, Spain.
An astounding twenty carats of Wesselton diamonds surround its rhodium-coated pure silver barrel paired with an 18K retractable rhodium-coated gold nib.
The Caran d'Ache was held as the most expensive pen by Guinness in 2001, a true eye-catcher for the rich. These collectible pens are 100% handcrafted, a luxurious work of art valued at $265,000.
7. Mystery Masterpiece
Brand
Montblanc and Van Cleef & Arpels
Estimated Price
$730,000
Color
White Gold & Red/blue/green
Stunning features
● 1,092 Diamonds

● 256 Precious gems (Ruby/Sapphire/Emerald)

● 18K White gold piston filler barrel

● 18K Gold nib

Year Launch
2007
The Mystery Masterpiece is a powerhouse collaboration from Montblanc and Van Cleef & Arpels. It's meticulously designed following Van Cleef & Arpels signature way of stone setting with a touch of naturalism.
Over its white gold barrel are 1,092 diamonds, 256 of which are structured in a butterfly and around a leafy pattern. It has three variations; these patterns can be made with rubies, sapphires, or emeralds.
Only 9 Mystery Masterpiece pens were released, adding to their uniqueness and rarity. Each is worth $730,000.
6. Heaven Gold
Brand
Anita Tan
Estimated Price
$995,000
Color
Rose gold
Stunning features
● 1,888 Diamonds

● Rare Tsavorite gemstone

● 24K Rose gold barrel

Year Launch
2010
This heavenly fountain pen is from Anita Mai Tan from ALgems and designed to capture a woman's heart. So, if you're searching for an expensive pen for a gift for your lady, this might be the one for her.
Its barrel comes in 24K rose gold and a slender cap with three sweet lucky charms in the shape of a flower, diamond, and heart. Each charm is set with grandiose stones, including some of the rarest garnet found in Africa—the ancient Tsavorite gemstone.
Having a total of 1,888 diamonds and colorful precious stones, this pen is valued $995,000.
5. Aurora Diamante
Brand
Aurora
Estimated Price
$1.47 million
Color
Platinum
Stunning features
● 1,919 De Beers diamonds

● All platinum barrel

● 18K solid gold nib

Year Launch
2006
A top-tier league of pens is not complete without the most expensive pen of its time. This undeniable work of art is from an Italian manufacturer, Aurora.
It comes in an all-platinum barrel wrapped with 1,919 premium diamonds from De Beers and a nib cast from pure 18k gold.
This pen's price was so exclusive that it was launched without an official price tag. However, today it's already reached the $1.47 million-dollar bracket.
3. Boheme Royal Pen
Brand
Montblanc
Estimated Price
$1.5 million
Color
White gold
Stunning features
● 1,430 Diamonds (Black/Transparent)

● 18K White gold barrel

● 18K Rhodium coated white gold nib

● Retractable nib

Year Launch
2005
These exquisite fountain pens from Montblanc's Boheme Range come in an 18K white gold barrel with an option to be overlaid with 1,430 diamonds in all transparent or with black accent set in ripple-like Bohemian patterns.
The 18k white gold nib is retractable, while the cap has a single bold gem at the clip. At its crest is the Montblanc logo, formed using 19 diamonds and white gold rings.
As tantalizing as the pen may look, its $1.5 Million price point tag may have put many people off.
2. Taj Mahal Limited Edition
Brand
Montblanc
Estimated Price
$2 million
Color
White/yellow/champagne tone/solid gold
Stunning features
● Black and transparent Diamonds

● Opal

● Rubies

● Tsavorite

● Malachite

● 18K White/yellow gold barrel

● 18K White/yellow gold nib with gemstone setting

Year Launch
2019
A part of the Montblanc High Artistry Collection, these valuable pens are made to celebrate the jewel of Muslim art, the Taj Mahal.
Shaped after a dagger cloaked with a variety of precious stones, this line comes in three equally extravagant designs:
Black Myth with black diamonds and detachable opal
Insignia of Power has rubies and a detachable Ruby cabochon
Tear of the Moon has emeralds and rubies.
This unique pen is by far the fanciest pen, sold at an out-this-world price tag of $2 Million.
1. Fulgor Nocturnus
This $8 million dollar pen is the most expensive in the world #shorts
Brand
Tibaldi
Estimated Price
$8 million
Color
Black
Stunning features
● 945 black diamonds

● 123 rubies

● 18K gold nib

Year Launch
2010
If the previous costly pen's price sounds crazy, get ready to get crazier with this pen from Tibaldi.
It looks mysterious and sleek in its 18K golden nib, black barrel opulently textured with 945 black diamonds, and that dramatic accent of 123 rubies on its cap.
Behind this perfect execution and design are accurate measurements and impeccable symmetry supported by the core concept of divine proportion.
It might sound far-fetched, but way back in 2010, this pen raised $8 million in a single day at an auction held in Shanghai.
FAQs
Are expensive pens worth their price?
It depends on what is more important to you. Most collectors do not care about the price but rather how much these pens are valuable to them.
For the most part, they buy it for self-satisfaction, as a luxury gift for a special person, or as something they want to get remembered for.
In some sense, these pens can serve as an investment too. With their rarity, their prices are meant to go up over time.
Are expensive pens functional or just collector's items?
Yes, these pens are designed not just for display but for writing as well. However, because of their price, most of these pens aren't used for writing to avoid damaging a prized possession.
How to choose a luxury pen?
If you plan to buy an expensive pen for writing purposes, then pick one that suits your style of writing. However, if you want it as an investment, look for the rarest or limited edition pieces whose prices are likely to go up with time.
Conclusion
Montblanc and Tibaldi are the most expensive pen brands across the board. Although we based this list of the most expensive pens in the world on the price, these luxury pens' value could be purely subjective.
Most of them are highly appraised because of their aesthetics and craftsmanship, others for the rarity of the piece or the stones attached to it, or simply because of their brand or functionality.
At the end of the day, these are tangible objects. But hey, dream on! It's never bad to imagine writing your name and signature on an $8 million Fulgor Nocturnus pen!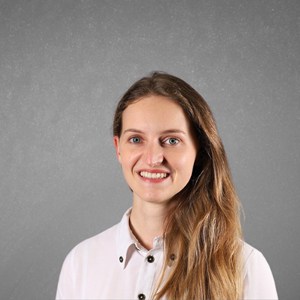 Art has always been a part of my life; it influences my upbringing and later my career choice. For me, it is always a part of my parenting technique. So for whichever purpose that you come to art, you can start here with us.