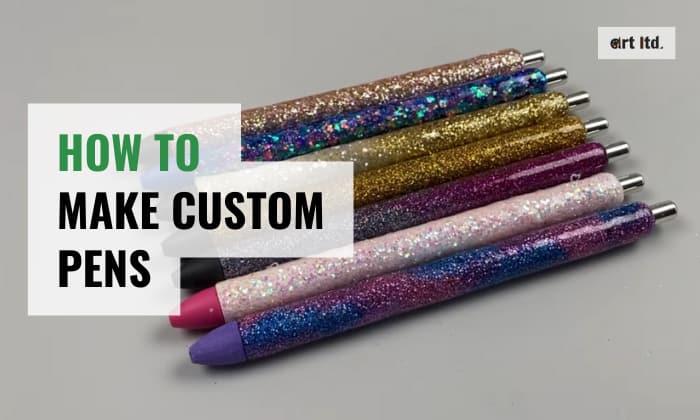 Have you ever wanted to make a statement with your pens but don't have extra money to spend on expensive custom-made pens? Maybe it's time to make your own.
In this article, we will explore different ideas on how to make custom pens that are simple, easy, and budget-friendly.
We will also cover various techniques for making DIY pens that you can try with your friends and kids at home.
Ways to Make Custom Pens
Method 1: Decorate It With Washi Tape or Printed Patterns
If you want a quick way to customize your pens without special tools, this method is the most simple to follow. You can even do this as an arts and crafts activity for kids.
You will only need some materials as follows:
Any pen with a large and clear barrel.
Choice of printed design or colors, it can be a washi tape, or have your pattern printed on paper(Use a thin paper).
Scissors
Straw (optional)
Step 1: Disassemble the Pen and Take Out the Ink Tube
Step 2: Measure the Length and Circumference of the Pen Barrel
In my case, I started with a 9.8 cm by 3.5 cm size. You can have this size as the basis for your template and adjust it as needed.
You can cut a piece of paper, following the measurements to try on your pen.
Step 3: Make the Custom Pen
Using Print-out:
Create or choose your design and make a copy if you choose to have it printed. If you want to have these custom pens with a name, it's a good time to add them to your design.
Cut the paper following the measurements.
Roll the cut-out until the paper forms the shape of the tube.
Insert the paper into the clear barrel and assemble.
Using Washi Tape:
Cut the straw and washi tape based on the length of the ink tube. You can also cut the length and use different washi tape designs.
Slowly wrap the straw with the cut-out washi tape. If you don't have a straw, you can directly attach the washi tape to the ink tube.
Press the sides or roll it to make sure the tape adheres fully.
Insert the straw, followed by the ink tube, back into the barrel and assemble.
---
Method 2: Transform an Ordinary Pen Into a Flower Pen
Another simple and unique way to design a pen is by dressing it with a fancy flower stem. If you are dainty, I am sure this would make a perfect addition to your desk.
For this method, you will need:
Plain pen (preferably a long one with a slim barrel and flat end)
Artificial flowers
Floral tape (match it with the color of the leaves)
Wire cutter
Glue gun
Glue sticks
Step-by-Step Instruction:
Remove the plastic flower from the stem. If it doesn't come off, use a wire cutter. Cut any excess or protrusion as well.
Prepare the pen and remove the cap.
Start preheating the glue gun.
Apply hot glue at the top end of the pen and attach the flower.
Hold it in place for a few seconds until the glue cools off and dries. Reapply hot glue if needed.
Wrap the pen with floral tape. Apply a small amount of hot glue at the end of the floral tape before you start wrapping the base. Try to cover the glued part for a cleaner finish.
Go all the way down to the tip.
Upon reaching the tip, slowly wrap it back towards the flower.
Once the pen is covered, cut the floral tape and tuck it neatly with the hot glue.
If you want to make a bouquet, repeat the process and make a few more.
---
Method 3: Make Beaded Pens Out of Diy Pen Kits
Making personalized pens is easier when you have all you need. You can find these pen kits online on Amazon and Etsy. Assembling these pens can also be a good bonding moment.
These are very customizable; there are different pen colors to choose from and a wide variety of beads you can mix and match according to your style. It's also worth mentioning that these pens are refillable.
You can also purchase beads separately in craft stores and department stores' sewing supplies section.
Step-by-Step Instruction:
Prepare your choice of beads. Imagine what type of pattern you want to create.
Unscrew the top portion of the beadable pen by twisting it counterclockwise.
Insert the beads according to your desired sequence. Start with a big bead followed by a smaller one. You can use 4 or more beads, spacers, or charms as long as they fit the bar.
After beading, screw it back into the main barrel.
In case you want to have this as a gift or giveaway, check this tutorial video on how to make a personalized box for your beaded pen with Cricut:
---
Method 4: Get Creative With Glitters and Vinyl
Glitter pens are making a huge comeback. They look extravagant and classy in many ways. Glitter pens will never go out of style.
Most DIY glitter pens require heating using pen wraps and epoxy, but this method is epoxy-free and does not need heat application—only natural drying.
It's less technical than the conventional methods. However, you still need to follow the step-by-step instructions carefully.
You can make your own pen with glitter at home using the following materials:
Retractable pen with plain plastic barrel
Paint/base coat(match the color of your glitters)
Glitters
Vinyl stickers
Glitter glue
Brite Tone
Sandpaper
Pliers
Cutter knife
Sticks
Step-by-Step Instruction:
1. Disassemble the pen. Get the barrel and set aside the other parts.
You should hold the barrel and use the pliers to remove the clip. Scrap off the excess using the cutter knife and smoothen it by sanding.
If it doesn't have a clip, skip this step.
2. Now, place the stick on one end of the barrel.
3. Create the base coat in your desired color then apply the base coat. Do several coats as long as you dry it for 4 hours in between applications.
You should spread on the glitter glue using a brush. It's advisable to put a piece of paper underneath to recover the excess.
4. Slowly add the glitters by pouring it onto the painted pen. Then, tap and brush it lightly to remove excess glitters.
5. Now, apply another layer of glitter glue and let it dry for about 2 hours to seal your glitters.
6. For durability, you can apply about 4 thin coats of Brite Tone. It's important to dry it for at least 4 hours in between applications.
While drying, prepare your vinyl sticker. Similar to engraving pens, you can have your name or whatever print on pens design in mind.
7. After drying, you can put vinyl on the pens.
Conclusion
After learning how to make custom pens you can now start making your own. The materials and tools are easy to find.
If you want it simple, you can use washi tape and printed patterns. Moreover, if you want a more stylish custom pen then you can make flower pens or get beadable pens and glitter pens for a more sophisticated aura.
These pen design ideas are not only good for personal use but could also serve as a perfect personalized gift and souvenir for all occasions.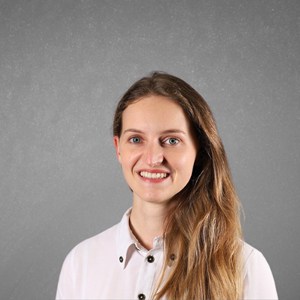 Art has always been a part of my life; it influences my upbringing and later my career choice. For me, it is always a part of my parenting technique. So for whichever purpose that you come to art, you can start here with us.