With Copic markers, you can create manga comics, fashion illustrations, architectural designs, and just about anything you like. Many artists use them to combine with colored pencils, watercolor, and many other mediums. The possibilities are endless.
In this tutorial, I'm going to share with you how to use Copic markers. From shading to blending, let's tackle all the basics so you can better understand how these tools work. With regular practice, you can improve your skills and create better illustrations.
What You Need
1. Copic Markers
So, what are Copic markers used for? As of this writing, Copic has five types of markers. Let me walk you through each variant and how to utilize them:
Copic Classic has a broad nib on one end and a fine nib on the other. In addition to using it with the Copic Air Brush System, this marker comes in 214, making it suitable for design, architecture, and graphic illustrations.
Copic Sketch has a brush nib that works like a real paintbrush and a medium broad nib with distinctive a oval-shaped barrel. Available in 358 colors, it is most useful for coloring and blending. Like the Copic Classic, it is also compatible with the Copic Air Brush System. This variant is popular among manga artists.
Copic Ciao is the most affordable of all variants. Although not quite as good as the Classic and Sketch, the ink quality is decent for any general illustrations. Also, it only comes in 180 colors but not to worry! You can produce more shades by blending them. If you are looking to use Copic markers for beginners, this would be it!
Copic Wide has a nib that is around three-fourths of an inch in size. Unlike the three other variants, it is not double-sided. It is very useful for coloring larger spaces, but I also like it for large hand-lettering.
Colorless Blender is great for blending techniques, pre-wetting the paper, or lightening colors. Here's the catch: It does not exactly blend two colors. Rather, it removes the ink. While drawing with Copic markers is possible without it, I still find it useful for various techniques.
All markers have replaceable nibs and refillable inks. Except for the colorless blender, the markers are generally used for sketching, layering, and blending.
That said, you don't have to buy all the different variants and colors, especially for any of the Copic markers tutorials below. Just work with what you have!
2. Papers
Copic markers have juicy inks that are notoriously known for bleeding through paper. Plus, the nibs work best on smoother surfaces. Here are the different types of papers you can use:
Cardstock
Marker paper or marker pad
Cold press watercolor paper if you are thinking of combining watercolor and Copic for your artwork
In terms of thickness, I find that 100 gsm or higher is optimal when using Copic markers to blend several colors.
3. Scrap paper
Use scrap paper to absorb the ink that bleeds through the page that you are working on. In this way, you can prevent it from staining the next page of your sketchbook or your desk.
Before you begin with the tutorial, make it a point to have scrap paper underneath the paper that you are working on.
4. Fineliner, Pencil, and Eraser
Although completely optional, you can use a pencil to create faint lines for you to know where your shading starts and ends. You can finish off your sketch by drawing outlines with a fineliner then removing the pencil marks with the eraser.
Using Colored Markers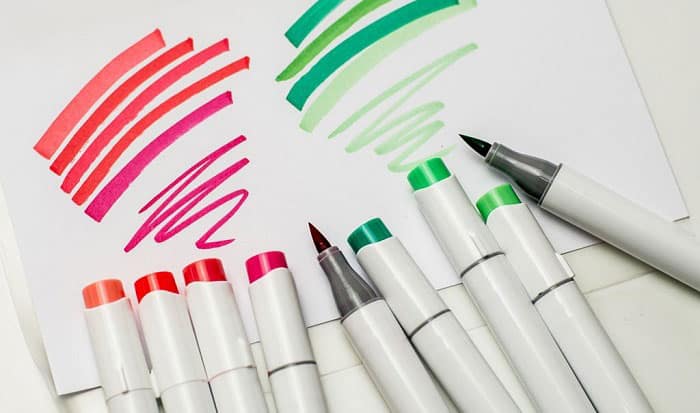 Layering using one color
Choose any colored marker and draw a thick line with the broad tip about three inches long. Next, draw another line on top of the one you just drew, covering only half of it. As you can see, the other half is darker than the other. As you add another layer, the color gets darker.
If you want to learn more about the concept of layering, feel free to check this layering tutorial video from Copic.
Creating gradients using one marker
Using any nib, draw a line with a sweeping stroke. You can start by pressing the nib harder on the paper, then lighten the pressure towards the end until you lift the nib off the paper. Here, you will notice that the more pressure you apply, the darker the ink.
Add more lines with the same height next to the one you just draw. By doing this, you will form a rectangle that is darker on one end and lighter on the other. This is just one of the many techniques shared in this video on creating gradients.
Blending with two markers
Step 1: Choose any color with two shades from your set. For example, you can select dark blue and light blue, or orange and yellow. For this tutorial, I will go for blue.
Optional: If you intend to use Copic Sketch markers, try shading with the brush nib.
Step 2: Make a rectangle using light blue and fill it with the color. You can move your marker in a circular motion as you color. Based on experience, this technique yields a more even coverage. Check out this video tutorial by appleminte to get an idea of how it is done.
Step 3: Grab your dark blue marker and shade one side of the rectangle. Then, move your marker move towards the center to create the mid-tone.
Step 4: Go back to the darker side of the rectangle and continue to shade it with the same dark blue marker. Notice that the color gets deeper the more you apply more ink.
Pro tip: You can try the same technique with three or more markers of the same color family to create a smoother gradient. Alternatively, you can try two different colors, like blue and red to produce a shade of purple.
Using Colorless Blender
Pre-soaking the paper with a colorless blender
Step 1: Soak an area of your using the colorless blender. You can do this by drawing a circle and filling the insides with clear ink as demonstrated in Copic's Youtube video.
Step 2: Pick any colored art marker and apply it to the pre-soaked area before it dries. Try doing this by drawing a circle. You will see the edges of the shape start to feather.
Blending with a colorless blender
Step 1: Select two markers from the same color family. Again, for this tutorial, we will use light and dark blue as an example. Draw a rectangle using your fineliner or pencil.
Step 2: Fill one side of the rectangle with dark blue. I suggest covering one-third of the shape first, leaving the rest blank for now. The goal is to use the space remaining space to blend and form a gradient.
Step 3: Get your colorless blender and apply it to the middle part of the rectangle, specifically the part where you did not color earlier. Soak the area with clear ink and apply some of it on the edges of the dark blue portion. Check out this video by lukischannel to get an idea of how.
Step 4: Apply the light blue on the entire rectangle. Start from the opposite side of the area shaded in dark blue then work your way to the middle, where you applied the colorless blender.
You can also blend further by moving the marker to the edge of the dark blue area. This way, you can mix the light and dark tones. Do this before the clear ink dries up.
Cleaning up the edges using the colorless blender
Step 1: Draw a rectangle with your pencil or fineliner. Using any colored marker, shade the rectangle and make sure to go over the lines.
Step 2: With your colorless blender, apply it to the color that is outside of the lines. Do this by pushing the ink back to the line just like Suzanne Dean did in this video. You should see the color outside of the line is no longer visible.
Conclusion
Keep in mind that this tutorial on how to use Copic markers is just the beginning. As you continue to practice and create your own illustrations, you can proceed to try out advanced techniques.
Did you enjoy learning to draw and color with alcohol-based markers? If so, feel free to talk about your experience in the comments. I would also appreciate it if you share this article with your friends who might be interested in using Copic markers to make art!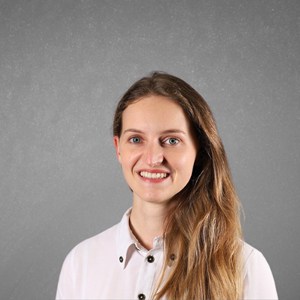 Art has always been a part of my life; it influences my upbringing and later my career choice. For me, it is always a part of my parenting technique. So for whichever purpose that you come to art, you can start here with us.