Do you know how to use chalk markers properly? Not to be confused with regular chalk sticks, chalk markers are easy to apply. However, you need to prep them before you start writing with them, which I will discuss thoroughly in this article. Just so you understand how it works, let me point out the key features of chalk markers.
Chalk markers are basically liquid chalks. They don't leave dust on your hand. Compatible with porous and non-porous surfaces, their colors pop out against the darkest backgrounds. As such, they are popular among DIYers and illustrators.
What You Need
Chalk markers
Chalk markers are sold individually and in sets that come in different tip sizes and colors. You'll find plenty of choices that suit your style. That said, I recommend buying only what you need for your project as these markers can dry out when you don't use them for a long time.
Surfaces
Some manufacturers have crafted chalk markers specifically for porous surfaces like wood, chalkboards, paper, and concrete. However, certain brands do not work on MDF chalkboards or chalkboard-painted walls. Read the label carefully to find out the specific materials that you can use with chalk markers.
Most chalk markers are formulated for non-porous surfaces like metal, glass, ceramic, vinyl, and plastic. There is really no difference in using chalk markers on porous and non-porous surfaces, except when erasing the ink or priming the surface. That's because the tiny holes or openings on the porous surfaces will absorb the ink.
Seasoning and cleaning materials
One of the things I love about using chalk markers is that it is erasable. You can use a mixture of vinegar and water along with paper towels or baby wipes to rub out stubborn marks. This way, you can reapply your chalk marker and make your DIY project look stunning!
Chalkboards, on the other hand, require seasoning to prevent chalk ink from ghosting when you erase it. All you need is a chalk stick and a dry cloth.
How to Use Chalk Markers
1: Before you work
Prepare your work area. Identify your surface, then gather chalk markers and materials for erasures.
Regardless of the surface you use, make sure that it is clean. Just wipe off the dust with a damp cloth.
Pro tip: For chalkboards, you need to condition the surface before drawing on it with chalk ink. See the instructions below.
2: Seasoning your chalkboard
In an up and down motion, rub the long side of a white chalk stick on the chalkboard. Be sure to cover the entire surface and not just the area where you intend to draw.
Then, repeat the process but this time, you need to rub from side to side.
Wipe off the dust with a dry cloth. This will make your chalkboard look cloudy, but don't worry! This is what a well-seasoned chalkboard looks like.
Now that your chalkboard is all prepped up, you can begin to draw.
If you're unsure, you can check this video by Marvy Uchida to see the proper way of seasoning your chalkboard.
3: Priming your chalk markers
Brands like Arteza and Kassa require shaking the chalk marker for at least 30 seconds with the lid on.
Chalk markers like Versa Chalk need to be pumped to activate the ink. Press the tip on a flat surface and then release it. Repeat this several times until you see the ink at the tip. Refrain from applying too much pressure as it may damage the nib.
4: Drawing with chalk markers
Chalk ink's color will appear slightly differently on different surfaces. Do a spot test on the surface before you begin your project by drawing a small dot or line somewhere near the edge. This helps you see how the color will look and plan accordingly.
To draw, hold the marker at a tilted angle to let the ink flow smoothly. Like most mediums, it is best to start with the larger areas or broad strokes then work on the finer details.
Pro tip: Chalk ink tends to take more time to dry than regular markers and the drying time varies from one brand to another. You can prevent smudging by making sure that your hand does not touch the artwork as it dries.
5: Storing chalk markers
Remember to put the lid back after use, especially when you're switching colors while drawing. Make sure that the lid is tightly closed to keep the chalk ink from drying out.
Each brand has specific instructions on how to properly store. For instance, Arteza recommends that you store your markers horizontally while Versa Chalk markers need to be in an upright position.
6: Erasing chalk ink on porous surfaces
Prepare the area where you intend to clean the surface since wiping off the chalk ink may leave some residue.
According to Versa Chalk, you need 4 cups of lukewarm water to half a cup of vinegar to concoct your own cleaning solution. You can make more depending on the size of the surface you're working with but be sure to stick to that ratio.
Using a clean cloth, rub the mixture on the surface, and leave it on for five minutes without wiping it dry.
Scrub the cloth to remove the ink. Just be careful not to rub too hard to prevent denting the surface. Then, soak the surface with the mixture and leave it for another 5 minutes. Complete by rubbing it with a damp cloth.
If you still see some ink on the surface, chalkmarker.com suggests trying an ammonia-based cleaner.
Pro tip: You can also find a chalkboard cleaning kit in arts and supplies shops. Versa Chalks offers a kit that comes with a sponge, microfiber cloth, and a cleaning solution specifically for chalkboards. Plus, it does not stink!
7: Erasing chalk ink on non-porous surfaces
Dampen a clean rag or cloth with water then wipe the chalk ink off the non-porous surface. Usually, it is much easier to wipe chalk ink marks from a non-porous surface.
If the chalk ink has been on the surface for a long time, I highly recommend using baby wipes. Alternatively, spray a whiteboard cleaning solution on a damp cloth and wipe off the marks.
Pro tip: I would advise you against applying too much pressure on surfaces that are prone to denting. Not only will it deform the object, according to chalkmarker.com, it will also trap the ink on the surface.
Conclusion
Did you enjoy making creative projects with chalk markers? Chalk markers are very easy to use. With the methods that I have shared above, you can create labels, signboards, advertising materials, decorative pieces, and so much more! Plus, it lets you scrub out the ink from the surface and redo your artwork.
So, did you find this guide on how to use chalk markers useful to your DIY project? Feel free to let me know what you think in the comments. If you know anyone who's looking for a more detailed guide on chalk markers, please share this article with them!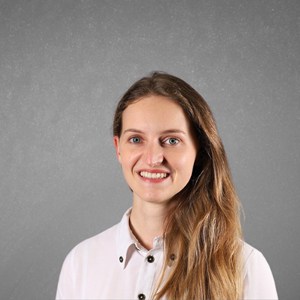 Art has always been a part of my life; it influences my upbringing and later my career choice. For me, it is always a part of my parenting technique. So for whichever purpose that you come to art, you can start here with us.