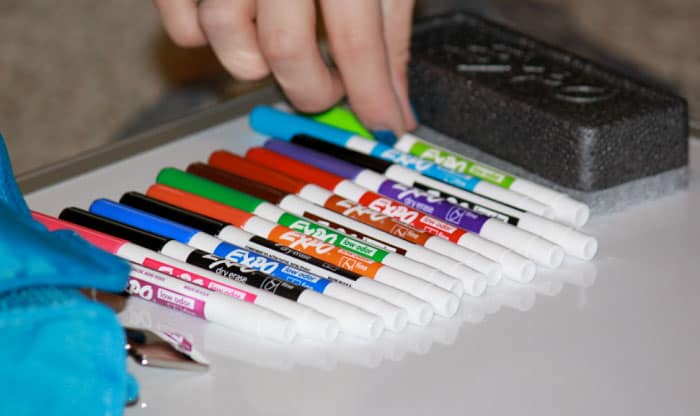 More than just a writing tool, Expo markers help many individuals brainstorm, teach, track project developments, set schedules, and present ideas. The brand itself has dominated schools, households, and offices from diverse industries.
Expo marker length and thickness differ from one variant to another. Some are long and slender while others are short and thick. If you are curious about the design, tag along as we explore the different Expo marker dimensions.
Expo Markers: Dimensions, Tip sizes, and Usage
1. Fine tip markers
When it comes to fine and ultra-fine tipped markers, both Expo wet and dry erase versions are around 5.6 inches. This variant has a more slender body akin to a pen. Let me also add that it comes in a click marker format, which appears slightly longer due to the button.
Owing to its point size, the marker can be used to create outlines on illustrations or coloring on paper. Moreover, they can help you create details or textures for your artwork.
Yet, this type of marker is thick enough for you to use on vertical surfaces like whiteboards, food storage, and boxes. I find it handy when I'm writing schedules within the squares of my calendar. Even if you are reading from afar, you can see what you have written with it.
That said, do not confuse this with fineliners that artists, architects, and designers normally use for their sketchbooks. Expo's fine-tipped markers are mostly for whiteboards and other non-porous surfaces so the point size is thicker than those of average felt tip pens.
I take advantage of the selection of colors to organize my to-do list or ideas into different categories.
2. Chisel tip markers
How long is an expo marker with chisel tips? The answer depends on the variant but they are generally over 5 inches long. Based on the dimensions I found on the product's page on Amazon, it is 5.6 inches long. That said, some variants have shorter or longer caps.
Meanwhile, dual-tipped markers tend to be longer to accommodate two ink cartridges. In any case, chisel tip markers have thicker bodies to account for the ink and broad nibs. With this, you can grasp the marker comfortably as you write bold letters or draw thick lines that are visible from a far distance.
Just like the fine tip, I recommend using chisel tip markers for decorative purposes. Because they produce bolder lines, you can create titles of your presentation, as well as borders and textures for illustrations. Coloring rectangular shapes is much easier using this kind of nib as it fills the space faster.
3. Bullet tip markers
The dimensions of the bullet tip markers are more or less the same as the chisel and fine nibs, which are about 5.6 inches in length. The thickness of each pen will vary slightly to make room for the ink and nib. You can check out the various options on Expo's website.
Bullet nibs are more versatile even though their point size is considerably broader than a fine tip. Personally, I use them to color large spaces or take note of my ideas during meetings. Yet, it comes in handy for labeling storage containers at home and drawing big illustrations on whiteboards or glass windows.
On top of that, chunky barrels are easier for children to hold, especially if they are practicing their handwriting. By the way, teachers love this type of marker as the lines on the board are thick enough for kids to see. You can read this blog to know more tips on using dry erase markers with your youngsters.
Conclusion
Markers are among the items we normally take for granted. You might feel a little stupid for asking how long is an Expo dry-erase marker or nib size. But I assure you that these are valid questions if you want to maximize your writing tools and avoid wasting money.
Just remember these key points when buying:
Know the Expo marker length
Identify the projects or tasks you need the marker for
Determine the appropriate size and type of nib to use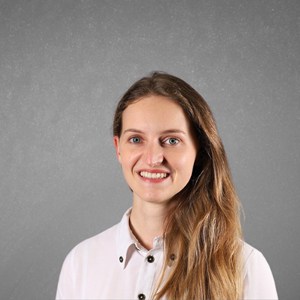 Art has always been a part of my life; it influences my upbringing and later my career choice. For me, it is always a part of my parenting technique. So for whichever purpose that you come to art, you can start here with us.