If you are a marker lover then you would definitely want to have top-of-the-line markers from Copic. However, most beginners could not afford its price.
The idea of getting free Copic markers is exciting but before we get into the details, let me make it clear that we are not giving away free Copic markers here.
In this article, we will show you some of the best ways on how to get free Copic markers for yourself and how you can get affordable prices on Copic markers instead.
Ways to Get Free Copic Markers
1. Join the Copic Award
This option is best for Copic collectors who want to have more Copic in their collection and, at the same time incredible artists who are fun at creating artworks made with Copics.
Copic Award is a yearly competition hosted by the brand Copic itself. Usually, the application is between July to September, and it is open to all individuals.
There is no specific theme, but it has to be original and has not been in any competition or posted anywhere online.
Visit their site and check the guidelines section to get the complete details. The prize does not only include a full Copic set, yet the top 2 will also get cash prizes.
There are a total of 12 awards and prizes to be given away. Check Copic Award's site from time to time to get more updates on their upcoming events.
2. Black Friday Sale
Yes, Copic participates in the black Friday sale. Promos may vary depending on the store. Here are some of the official sites where you can get discounted offers.
| | | |
| --- | --- | --- |
| Location | Official Site | Offers |
| US | Micheals | On-going Sale in most Copic items |
| | DICK BLICK | Not on-sale but prices are lower than MSRP |
| Canada | Deserres | On-going Sale |
| UK | Copic Shop UK | Get FREE COPIC CIAO 12 set for every purchase of Faber Castell 120 Polychromos set |
3. Second Hand Copics
There are several ways you can find Copic markers cheap second-hand deals. It could be from an auction or online stores, particularly eBay.
However, there are some precautions you have to take very carefully. First, do note that these are second hand so they could be in any condition but don't worry, this is specified in the listing.
Basically, barely used ones could be priced higher than those that are significantly used up already. Be careful with the selection, and ask the seller to verify if you need any clarification.
Second, for this option, you will need an eBay account and pay through any reliable payment method, such as PayPal.
4. Post on Forums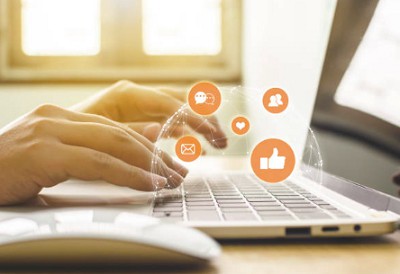 Another way to reach out and look for free, abandoned, or for sale Copic markers at a lower cost are on forums like Quora and Reddit.
You can also check some existing threads there. There are threads in these platforms looking for a buyer and a seller. But, I suggest contacting the seller first and confirming if it is still available.
FAQs
How much would it cost to buy every single Copic marker?
They have 3 variations of alcohol markers. Each has a different ink load and barrel shape. With that prices also vary.
The table below summarizes the specifications of each variety. Prices listed are based on the Manufacturer's Suggested Retail Price. Moreover, prices may differ from the actual store.
Brand
COPIC
Sketch
Ciao
Classic
Tip
Medium

Broad/ Super Brush

Broad/Fine
Ink
About 1.8 mL
About 1.4 mL
About 2.5 mL
Available colors
358
180
214
Price
$287.64

(36 pcs)

$197.64

(36 pcs)

$287.64

(36 pcs)

Price per piece
$7.99
$5.49
$7.99
Which are the cheapest Copic markers?
Copic markers cheapest variation is Copic Ciao, price starts at $5.49 each but you can buy Copic markers on dickblick.com at a much lower price.
Copic Ciao is designed for beginners who want to experience the same nib quality and features of Copic Sketch but at a much lower price.
It's available in the introductory Copic markers set, the Copic Ciao Markers My First Copic Starter Set includes a guide and 10 markers.
Why do Copics cost so much?
When it comes to alcohol markers, Copic is considered the cream of the crop. Here are some of its premium features that make it pricey.
Nibs and Brushes Quality – Highly impressive nibs, they can last for years and when they get worn out you can easily replace them.
Ink Quality – Carefully crafted using Japanese technology. It is water-free, highly blendable, and fast-drying. Each marker comes with an easily refillable barrel.
Barrel – It is designed to last. You can literally use them as long as you want since they are refillable, the brush is replaceable, and airbrush ready.
How to get free Copic Marker brushes for free?
There are a couple of artists who offer digital Copic marker-like brushes that you can use to achieve the same feel and effect as the actual alcohol markers in Procreate.
At ProcreateFolio discussions you can get this Copic marker Procreate free brushes in regular, brush, and smooth and other marker Procreate brush free of charge.
You can also head to Freepreset.net to get a dry marker brush Procreate free download.
Conclusion
There you have the ways how to get free Copic markers. If you are in for a Copic marker challenge then you can join the Copic Award and showcase your talent to get a chance to win a full set of Copic markers.
Another way to get free Copic markers is by availing of promos that are posted on their official website from time to time.
However, if you are a newbie and could not wait for promos then another option is to look for second-hand Copic markers on forums like Quora and Reddit or on auctions posted on eBay.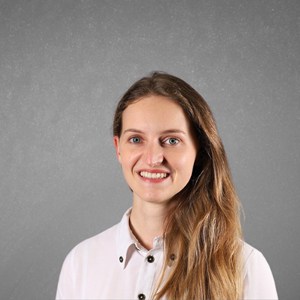 Art has always been a part of my life; it influences my upbringing and later my career choice. For me, it is always a part of my parenting technique. So for whichever purpose that you come to art, you can start here with us.