What pen does the president use? The choice of writing instruments for presidents carries significance and reflects a symbolic representation.
Interestingly, throughout history, most presidents have favored the Cross collection. However, President Kennedy and Truman preferred Parker pens.
Explore the meanings behind the pens chosen by the presidents and the changes in pen choices over time.
Type of Pens Used by Presidents
Cross has been the official pen supplier for the White House since the 1970s, though there have been interesting variations and changes in pen choices over time.
For instance, Presidents Truman, Kennedy, and Eisenhower favored Parker fountain pens, while President Donald Trump opted for Sharpie pens.
1. Cross Townsend pens
In the past, several presidents have favored Cross Townsend pens. Notably, Barack Obama, George W. Bush, and William Clinton opted for this collection.
The pen is available in various finishes, ranging from classic black colors to luxurious precious metals such as sterling silver or gold.
The Cross Townsend pen has various writing modes, including ballpoint, rollerball, and fountain pen. Each mode offers its unique writing experience, catering to individual preferences and writing styles.
This kind of pen can be adorned with the pen brand's emblem or logo and the owner's name, adding a specific touch to the overall design.
The stunning design of Townsend embodies the virtues of dignity, exemplifying the qualities of a true leader. It represents prestige, power, and luxury. The Townsend is a gift suitable for men and women who command such reverence.
2. Cross Century Tuxedo
President Obama initially used the Century II with black lacquer and a medium nib but later switched to the Century II "Tuxedo," a modified version of the Century pen favored by his predecessors Ronald Reagan and George H.W. Bush.
These pens feature a combination of a sterling silver cap and a black lacquer barrel, creating a sophisticated and timeless aesthetic.
The Townsend Tuxedo pens are part of the renowned Cross Townsend collection. They are also available in three different technologies: ballpoint pen, rolling ball pen, and fountain pen.
The Tuxedo color is a combination of sterling silver and a black lacquer barrel. Other variations incorporating different colors or finishes include silver-red lacquer or blue-silver.
3. Parker fountain pens
Presidents Truman and Eisenhower preferred Parker fountain pens. Truman's request for a pen designed to accommodate his left-handedness is a notable anecdote.
Other presidents, namely Johnson and Carter, have also used Parker pens (specifically the Eversharp model) for their official signature pen:
Parker fountain pens often feature a streamlined body, a tapered or cigar-shaped profile, and a well-balanced weight for comfortable writing.
They are crafted with attention to detail, incorporating high-quality materials such as platinum, resin, and precious metals like gold or silver.
Parker presidential fountain pen includes classic solid colors like black, blue, burgundy, and vibrant and unique patterns. The color options may vary depending on the specific model and limited editions available.
The pen represents the dignified confidence and pioneering attitude of a leader.
4. Sharpie marker
In more recent times, President Donald Trump initially used the Century II pen, identical to those of his predecessor, Barack Obama.
However, he later made a distinctive choice by signing official documents with a black Sharpie marker specially crafted for the president.
The Sharpie Marker is famous for its bold ink. It is sleek and cylindrical, allowing for a comfortable grip during use. Its exterior is made of plastic, with a removable cap.
Sharpie offers various models and colors to suit different needs and preferences. Some popular models include the Sharpie fine point, ultra fine point, and chisel tip.
Its bold and permanent ink signifies a sense of decisiveness and the ability to make lasting impressions.
President Trump chose the Sharpie because he found that the Sharpie wrote better and cost significantly less.
5. Current Pen – Cross Century II
President Joe Biden continues the long-standing tradition of selecting a pen from the Cross presidential pen collection. He has chosen the Century II rollerball pen, demonstrating his commitment to upholding the legacy of his predecessors.
The Cross Century II combines the traditional Classic Century and Townsend designs. The pen is thicker than the traditional one and slimmer than the Townsend. Moreover, the price of a Century II is lower than a Townsend pen.
The Century II is available in various single-finishes, including classic black lacquer, chrome, 23-karat gold-plated finishes, and precious metal options like sterling silver.
It is often associated with professionalism and initiation.
How Does the President Choose Which Pen to Use?
Historical Precedence: The pen choice of previous presidents or notable leaders can influence the decision.
The president may continue a tradition using a pen associated with past administrations or select a pen with historical significance.
Preference: The Sharpie marker is used by President Trump instead of a traditional pen. He found that the Sharpie wrote better and was significantly less expensive.
Frequently Asked Questions
How Many Pen Is Used To Sign Legislation?
There is no specific number of presidential signing pen. Presidents choose to use multiple pens for legislation and then distribute those pens as mementos to individuals involved in the process.
This tradition aims to acknowledge and share credit with those who contributed to the legislation's development and passage.
How Many Types Of Pen Called Presidential Pens?
There are three main types commonly referred to as presidents pen:
Bill signing pen: This pen is used by president for bill signing at ceremonies to entrench a bill into law.
The government agency or White House pen: These executive pens are distributed by the White House or government agencies as souvenirs or gifts. They may bear the official logo or seal of the White House or the respective agency and are often given to visitors or staff members.
Campaign or event pen: This pen is given out during presidential campaigns or various events and visits by the president. They are usually branded with the campaign logo or the event's name and are used as promotional items or tokens of appreciation.
Conclusion
What pen does the president use? When signing important documents, the president of the United States utilizes a range of different pens.
Popular choices include the Cross Townsend Pens, Cross Century Tuxedo, Parker Fountain Pens, Sharpie Markers, and Cross Century II.
Each pen holds its own significance and design, contributing to the traditions and authority of the president of the United States.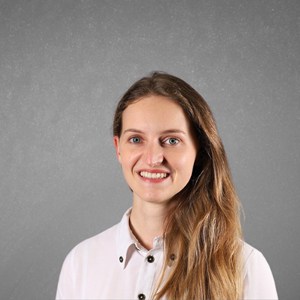 Art has always been a part of my life; it influences my upbringing and later my career choice. For me, it is always a part of my parenting technique. So for whichever purpose that you come to art, you can start here with us.