Magic pens are innovative tools that can give your artwork a whimsical and modern twist. With their unique characteristics, these pens appeal the most to kids and parents as well as teachers exploring creative and interactive ways of making art.
Amazingly, Magic Pens come in different types, but we will focus on four popular categories and their samples: color-changing pens, invisible ink pens, eraser pens, and floating art pens.
In this Magic Pens review, we will unravel their significant features to help you determine the best option for your artistic needs.
What Are Magic Pens and How Do They Work?
Magic Pens are available in different types, and each renders a specific use that spurs creativity and interaction, especially among kids.
Sifting through the options on the market, it all comes down to four popular pen designs: one that erases colors, one that features color-changing ink, another containing invisible ink, or a unique ink formula for water painting and floating drawings.
How do magic pen work, then? Let us take a look at the following types of magic pens and their uses.
As the name suggests, these magic pens have color-changing ink technology that dispenses one color but dramatically changes into another as you go over the applied ink.
For example, the pen draws in blue color but changes into yellow as you write over it. These pens can be used on any type of paper and are also ideal for coloring books, making them perfect for kids.
Eraser pens can be every kid's solution to messy coloring mishaps. With these tools, kids and students can completely rectify any coloring mistakes and clear out the ink as if it were never there.
Also referred to as water painting, the best example of this type is the Mommy's Magic Painting Pens. They have a unique ink formulation that allows kids to draw colorful images and make them float on water.
With these magic pen floating drawings, kids can unveil their creativity and artistic skills whilst keeping themselves away from boredom and extensive exposure to electronic devices.
Invisible ink pens are all about concealed notes and decoding secret messages. Typically paired with an activator pen, you can transform paper, walls, and clothes by writing secret notes on them and revealing the ink when you write over the messages.
Some brands also include a special type of lighting that hovers over concealed messages and exposes them.
Best Examples of Magic Pens and Their Uses
1. Wham-O Magic pens
Versatility and Creative Use
Wham-O Magic Pens offer a variety of pens that change color, erase wrong color applications, as well as write and decode secret messages.
Designed with a smooth ink flow, these pens do not skip and leave streaks, making drawing and coloring more enjoyable. The narrow tip of the pens promotes precision, so kids can also try intricate magic pens drawings.
Available in 20 stunning and striking colors, kids and parents can use these as rainbow magic pen tools to create vivid hues and colorful applications.
All the pens use non-toxic ink that ensures kids' safety, giving parents confidence while their little ones work. Plus, the ink is washable for mess-free coloring activities.
The pens are designed with ergonomic barrels and a grip that ensures comfort for extended periods.
Wham-O Magic Pens cost nearly $40 and include 9 Magic Pens, 9 eraser pens, and two magic white pens.
2. Mommy's Magic pens
Versatility and Creative Use
Mommy's Magic Pens utilize versatile ink that allows the artist to create vibrant and playful floating art. They can start by making colorful drawings at the back of the Magic Spoon and transfer them to a bowl of water.
Kids can also make temporary tattoos by using a piece of paper to pick up the floating art and stamp it on their hands. Like in every Magic Pens commercial, these tools encourage kids to be more creative while enjoying their time with their parents.
The set comes with floating art pens in 8 different colors.
The pens use non-toxic ink and are thoughtfully designed with BPA-safe and eco-friendly materials. Thus, parents can feel confident letting their kids play and work with these tools.
Every Mommy's Magic Water Pen is very simple to use. Needless to say, every purchase comes with detailed instructions on how to use the pens properly.
Mommy's Magic Pens are available in a variety of pack sizes, with the Starter 8-Pack costing around $30, the 24-Pack costing around $40, and the 48-Pack costing around $50. The product is backed by a 12-month warranty guarantee.
3. Marvin's Magic pens
Versatility and Creative Use
As seen on TV and in several social media videos, Marvin's Magic offers a creative set of invisible ink pens, eraser pens, activator pens, and color-changing pens.
These tools let artists unravel various imaginative art projects such as decoding secret messages and creating 3D art. Besides that, artists, especially kids, can draw color-changing images and erase coloring mistakes.
Marvin's Magic Pens includes high-quality pens in 25 vibrant colors to produce sharp hues, remarkable magical drawings, patterns, and different magic pens pictures.
Every pen is carefully crafted with rounded bodies and felt tips, which help the pens glide smoothly across the surface. Should you need a guide on how to use them, the manufacturer includes an instructional video for more tips and techniques.
All the pens use non-toxic ink that allows kids to use and enjoy them safely.
A 25-pack of Marvin's Magic pens costs around $16 to $20, although prices may vary depending on seasonal sales.
How to Use Magic Pens
1. Color-changing Magic pens
Select a color-changing pen from the pack.
Draw a picture or write a message on a piece of paper using the magic pen.
Allow the ink to completely dry.
Draw over the color lines using the color-changing pen. The color will transition into a new one.
Play with multiple colors to produce unique designs and effects.
2. Floating drawing pens
Fill a bowl with water and place it on a level surface.
Draw at the back of the Magic Spoon. Make sure that the spoon is dry.
Allow the drawing to dry completely.
Gently place the spoon into the water and let the colorful drawings float.
For temporary tattoos, use a piece of paper to pick up the floating art drawing.
Apply it on your kid's hand. That's it! Using magic pens and spoon is simple.
3. Invisible ink
Prepare a clean and dry writing surface or paper.
Use the pen to write a message or draw any magic pens art on the surface.
Allow the ink to completely dry. The disappearing ink may take a bit longer to dry than regular ink.
To decode the hidden message or art, use the UV or special light included in the set and hover over it to reveal the secret. You may also use the provided magic pen to write over the hidden message or art.
Pros and Cons of Magic Pens
1. Color-changing Magic pens
Exciting color-changing effects
Simple to use
Available in a range of colors
Encourages innovative and creative artwork
Quick-drying and smudge-resistant
Non-toxic
The color change effect may not be that dramatic on certain types of surfaces such as glossy paper.
2. Water painting pens
Promotes fun and imaginative art-making
Long-lasting floating effect
Can be used to make temporary tattoos
Brilliant colors
Suitable for all ages and skill levels
Non-toxic
Might require a bit of practice to learn the techniques, especially for kids
3. Invisible ink
Conceals messages or drawings for a playful art project
Comes with a UV light or a magic white pen to reveal hidden messages and drawings
Available in a variety of colors
The ink disappears within minutes.
Does not leave any marks or stains
Non-toxic
Invisible ink may not show up properly on certain surfaces or paper types.
Frequently Asked Questions
Where can I buy magic pens?
If you are interested in where to buy magic pens, know that you can find them in your local art stores and online stores such as Amazon, Walmart, Michaels, and Target.
Are magic pens safe?
The vast majority of magic pens are designed to be used by kids. All the magic pens mentioned in this article are non-toxic, making them generally safe for kids to use.
Conclusion
In this Magic Pens review, we have unraveled their different types and uses that kids and young students will love. Whether they are color-changing, decoding secret messages, making floating art, or erasing coloring mistakes, these pens will provide unlimited creative possibilities.
Although they are primarily designed for kids, every artist, crafter, or hobbyist can revel in the amazing features of these magic pens and elevate their work easily.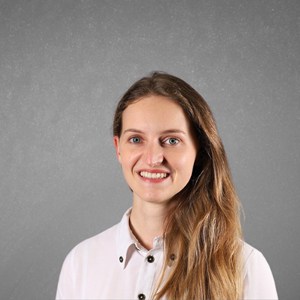 Art has always been a part of my life; it influences my upbringing and later my career choice. For me, it is always a part of my parenting technique. So for whichever purpose that you come to art, you can start here with us.