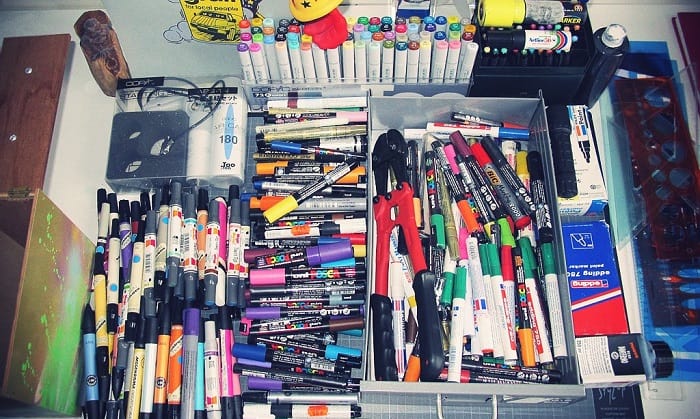 Posca pens and markers are widely used by crafters, illustrators, designers, graffiti artists, and muralists.
Unlike traditional paints and brushes, Posca paint markers do not require lengthy prep time. At the same time, unlike regular pens and markers, the acrylic-based inks work on any surface.
Now, the question is, "How much are Posca pens and markers?"
On average, a single Posca paint marker with a fine bullet nib costs $3.99. Meanwhile, thicker nibs and brush tips cost more.
If this is your first time buying Posca products, let me walk you through the features of each variant, as well as its pricing.
What Are the Different Posca Pens and Markers and How Much Do They Cost
Posca products name each type of pen or marker using codes. To date, the brand offers a total of 8 tips and 5 shapes of nibs that you can use for a wide variety of applications.
Note that all the information regarding Posca markers price is based on e-commerce sites like Michaels, Blick Art, and Amazon. Meanwhile, the product features come from the brand's website.
1. PCF-350
Sporting a brush nib, the PCF-350 marker enables artists to lay down color as if they are using a traditional paintbrush. Moreover, it comes in handy for other calligraphy, textures, and sketching purposes.
What sets it apart from a regular paint and brush is that you don't have to worry about dripping. Each marker costs roughly $9.99 on Michales, $9.71 on Amazon, and $7.10 on Blick Art.
2. PC-1MR
As Posca's fineliner, the PC-1MR lets artists create details with thin lines. Like any fineliner, it has a 0.7 mm caliber tip with a metal ring, making it great for technical drawings, writing, or final touches.
Normally, these Posca pens cost around $6.28 or $7.33 each on Amazon. Colors like gold cost $10.94.
3. PC-1MC
Popular among doodlers, DIYers, and illustrators, the PC – 1MC is Posca's extra-fine bullet-tipped marker. More recently, it has become a favorite among rock-painting communities across the globe.
It produces lines that are thin enough for writing but thick enough for bold drawings. On the Posca markers price list, this variant usually starts at $4.10.
4. PC-3M
With a slightly thicker nib, the PC-3M is the most versatile paint marker that Posca offers. Although it has enough density to cover large spaces, the nib can create fine lines for sketching. Plus, it is available in more color options. At Michaels, these Posca markers cost $3.99 each!
5. PC-5M
The PC-5M has the same price as the PC-3M, but its nib is a little bit thicker. Yet, it offers the same level of versatility in terms of application. From fine art to DIY, this marker has reversible tips.
6. PC-7M
As a newcomer to the Posca marker family, the PC-7M features a broad bullet tip that makes large pieces of art easier to color.
Currently, it is only available on Blick Art for $5.53 and on Amazon for $6.60.
7. PC-8K
If you prefer chisel-tipped markers, then look no further than Posca's PC-8K. Besides enabling artists to lay down colors faster, it is especially useful for lettering. Sold at $5.53 a marker on Blick Art, you can do quite a lot with it.
8. PC-17K
Last but not least, the PC-17K boasts an extra bold nib that many professional artists love to use for large-scale art projects. In conjunction with its 15mm chisel tip, Posca's signature vibrant ink makes wall art eye-catching.
In terms of price per marker, expect to pay around $7.13 on Blick Art or $9.99 on Michaels.
Frequently Asked Questions
1. Buying a set vs. a piece
A lot of people have asked me, "Are Posca pens cheap?"
Well, the answer depends on which one you are buying and if you are buying them in sets. Of course, art supplies shops price these paint pens and markers differently, but that's a whole new topic.
Generally, the price per marker gets cheaper if you buy a set.
As mentioned above, a fine bullet marker is priced at $3.99. By contrast, a set of eight is sold at $29.99, which means each piece costs around $3.75. In other words, the set of eight is $1.92 cheaper.
Likewise, a set of sixteen is more economical since it is priced at $54.99 or $3.45 per piece. In terms of profit, you will benefit from these small savings.
If you're trying out new mediums, however, buying a set of 16 is not a practical choice. Keep in mind that these pens can dry out before you even get the chance to maximize them.
2. Do Posca pens and markers expire?
Typically, acrylic paint markers expire in one to two years according to Acrylic Art World. Of course, this will depend on how often you use them.
3. How can I prevent my Posca markers from drying out in the storage?
Regardless of where you plan to buy your Posca markers, you can make the most of your money by taking the proper steps to care for them.
Here are three things to remember according to Choose Marker:
Always put the lid back on the marker after each use.
Store the marker away from sunlight
Make sure to store the marker vertically with the tip facing downward.
Conclusion
"How much are Posca pens and markers?" is a question many people would ask since the manufacturer does not sell the products on their official website. The good news is that they are all widely available in art supplies shops and e-commerce sites.
Besides featuring the different variants and their prices, I also shared some information on how to use them for those new to Posca. That said, keep in mind that these are just ideas. At the end of the day, you are free to use these markers however you like!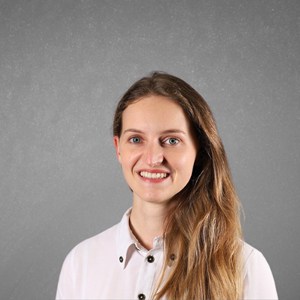 Art has always been a part of my life; it influences my upbringing and later my career choice. For me, it is always a part of my parenting technique. So for whichever purpose that you come to art, you can start here with us.