Are you tired of testing out what surfaces work with your dry erase markers? Worry not. This article will point out the answer to "what surfaces do dry erase markers work on", so you would not have to test every one out.
It's a total waste to write on something that does not absorb the ink well, especially if you want to note down important information.
Know why dry-erase markers are compatible with whiteboards, glass, porcelain, and other glossy surfaces and get the most out of it.
What Surfaces Do Dry Erase Markers Work On
Dry erase markers write well on any glossy and glassy surface like mirrors, crystals, and even sorting cabinets. They can generally write on any smooth and non-porous surface.
Some examples of these surfaces that work well with dry erase pens are the following:
Whiteboards
Glass surfaces
Hand mirrors or Shaving Mirrors
Melamine
Ceramic or Porcelain Surfaces
Amazing Advantage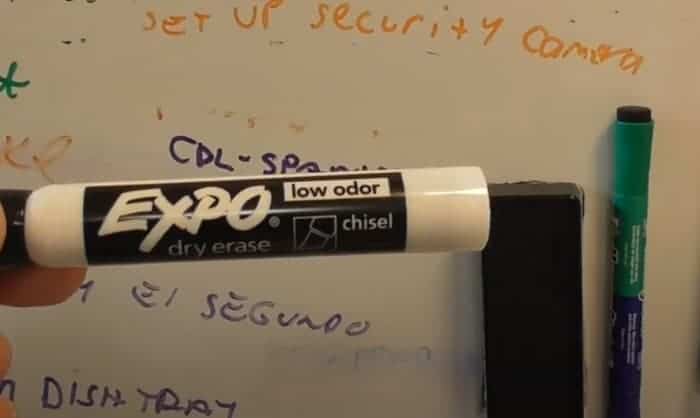 One thing that you'll love about dry erase pens is how easy it is to remove them. So, if you plan on writing reminders or markings, this marker is an ideal tool.
Unique Uses and Functions of Dry Erase Markers
Dry erase markers come with several functions that make them a nice addition to your workplace. Not to mention the wide variety of available colors, from plain black to vibrant pink.
Markers are good tools to label things in your home or office. You can even use it to write to-do lists and set reminders or goals for a particular event. If you have much time on hand, then a dry erase marker can also be your doodle buddy.
In this part, I will cover some unique choices for your dry erase pens. So, check them out.
For Desk Writing – get a glass desk and make use of your dry erase pens. This tool writes effectively in these glass tables, allowing you to keep your notes near you at all times.
Plus, it is a reliable surface to put on a list of what you must do, and keep track of your clients' contact details. In fact, there's a lot of vital data you can put on your own working station. And it is changeable when you have to.
But if your desk comes with sentimental value that makes it hard for you to let go, you can put on a glass coat that you can lay on top of your desk.
Marking a Tupperware – As I have already mentioned, dry erase pens are ideal for labeling your Tupperware and other glossy kitchenware.
Whether you are a craftsman or an organized mom that happens to save numerous containers for storing, dry erase markers are always an excellent choice in tagging items.
This will help you spot objects that look confusing at first, like salt and sugar.
However, it's always good to do a minor spot test before you proceed to write the plastic portion of your Tupperware. This will help you ensure that the marker writings wipe off.
Take Notes on the Go – Using a piece of plastic protector on paper is an eco-friendly decision. It allows you to keep notes without using too many pages but instead reuse a single one.
For this alternative, it's always better to use dry erase pens that come with a fine-tip.
Write on Mirrors – Learn new languages quickly by writing study words and phrases on your closet mirror or cabinet mirror.
This action allows you to rehearse the terms conveniently because you can see the words while doing random things at home.
Alternatively, writing on mirrors can encourage you to write inspirational messages directed to you or some critical notices for the future.
Name Filing or Storing Cabinets – a Formica-made filing cabinet or something that's made with a smooth material can efficiently absorb a dry erase marker's writing.
But never forget to do a spot test beforehand, as it can be hard to guess how the ink reacts with the material. Testing ensures that you will not get unwanted results while labeling.
More Exceptional Uses
There are several functions for a Dry Erase Marker, and if the ones mentioned above do not sound interesting enough, then read more about its uses here.
Create a Dry Erase Tag or Card – Did you know that aside from a reusable notepad, you can also make a dry erase card? The process is surprisingly easy, too!
All you have to do is to wrap your index card with transparent 3-inch packing tape. And there you have it! A small-sized whiteboard. You can use this card to brainstorm and think of ideas on the go.
Plus, you can undo everything and reuse the card again.
Note Down Miles or Important Car Appointments Inside your Vehicle's Windshield – You can see several service shops that put a bit of plastic sticker on their windshield.
However, some shops with no stickers at hand use dry erase pens to write on the windshield's corners.
People are curious about it, but its primary purpose is to track your car's next appointment. Whether it's for an oil change session or a simple car tune-up.
Get rid of Permanent Marker Stains or Writings – Did you know that dry erase pens also serve the opposite of their primary function to write?
The dry-erase markers' solvent can dissolve different inks of a permanent marker. All you have to do is scribble or overwrite the previous markings and wipe them using a cloth or tissue.
However, it needs a few repetitions before the permanent writings fully come off.
White Board Usage of Dry Erase Markers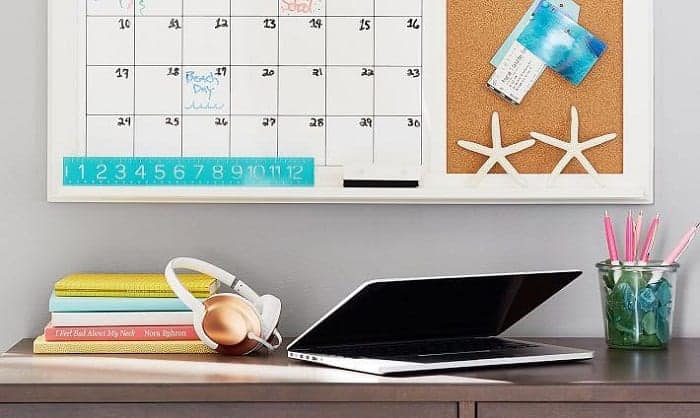 Since we already covered the unique and creative ways people use these markers, let us now proceed to their use on the whiteboard.
Tracking Your Day-to-day Schedule
Like taking down notes on a pad, you can also use your whiteboard to jot down important info or efficiently track your daily activities.
You can make a small checkbox, tick off finished activities and clear the whiteboard the next day for a fresh start.
Making Grocery Lists
We tend to forget the important stuff we have to buy when we go down to the store. That's why most people create their own grocery list, which keeps their needs organized.
You can magnetize your whiteboard grocery list and put it on the fridge. Or you can just buy a Magnetic Dry Erase Board where you will take down notes and write necessities that you should buy.
By doing so, you will prevent being run out of needs unexpectedly.
Daily Food Planner
If you are a workaholic professional or a parent, thinking about menus for every meal is an additional chore to think about.
However, the use of a meal planner every day helps you organize your meal plans efficiently, spending less time on meal preparation.
Making a Dry Erase Desk or Table
Making a desk like this is a unique way to teach your kids basic school discussions. Not only that, but it also keeps your child entertained as they can scribble on the table, anytime they want.
Besides, you would not have to worry about scribbles that stay on the surfaces and stain away. All you have to do is to get an adhesive whiteboard paper that sticks everywhere.
There are a lot of things you can do with dry-erase markers. But always remember to do a spot test before you do anything or write on anything to ensure that the writings will come off entirely.
Settings or Places for your Dry Erase Markers
Classrooms – you can use dry erase pens to make lectures or draw diagrams relating to the discussion.
Offices, Workplace, and Meeting Areas – alcohol-based markers are ideal when presenting charts and reports during a meeting with your co-workers.
Bars and Restaurants – you can use a dry erase marker for changing daily menus and specials.
To know more about dry erase markers, you can watch this video.
Conclusion
From magnetized whiteboard, like U Brand's Magnetic Dry Erase Board, to laminated surfaces, you now know what surfaces do dry erase markers work on. Knowing the ideal surfaces helps you utilize the marker fully.
Always remember to do a spot test when you plan to write on any surface.
Offices, classrooms, and bars are just some of the places that need dry erase markers. More areas actually use these markers, which you will notice in your day-to-day commute.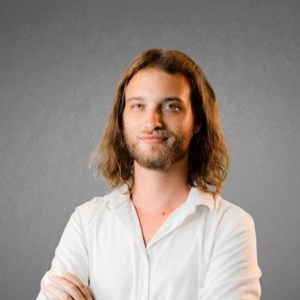 I am a former art teacher, so it is evident to me the importance of art in educating the new generation. We also want to help parents who plan to teach their children and desire the best tools and tips for them.