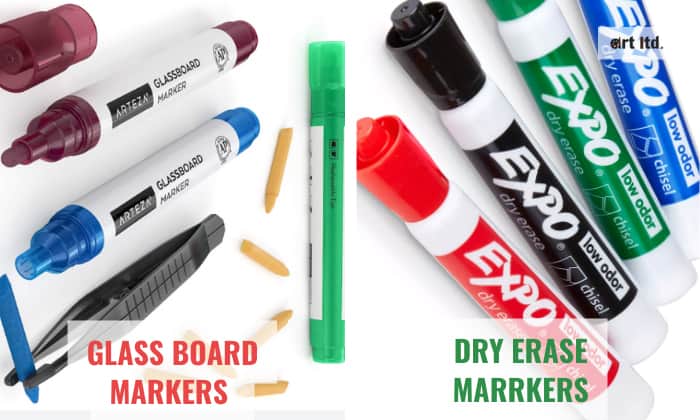 If you're writing lectures for a class or jotting down notes for an office presentation, you might find yourself using markers more often than not. Perhaps, you present your work on a whiteboard or glass dry erase board that is best written or drawn with erasable marker pens.
In that case, you are probably making your choices between glass board markers vs dry erase markers. As they share common features, sifting through their characteristics will determine the best tool for your preferred surfaces and other specific uses.
This article will help you learn more about these markers.
What is the Difference Between Glass Board Markers and Dry Erase Markers?
1. Glass board markers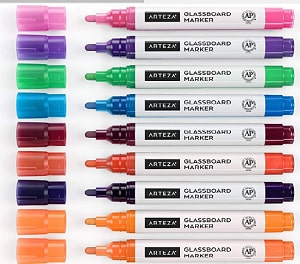 As the name suggests, markers for glass boards are serase markers pecifically formulated to work best on glass boards and glassy surfaces. Apart from that, these markers can write on non-porous surfaces as well, including magnetic, black, and white dry erase boards.
These erasable glass markers come in a variety of colors to create color-coded presentations and diagrams, vibrant window art decorations, and temporary congratulatory messages or greetings.
Similar to dry erase markers, these markers can easily be wiped clean on glass and non-porous surfaces using a glass board eraser or a soft cloth.
2. Dry erase markers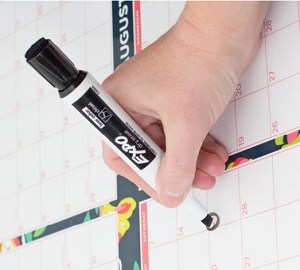 Also known as whiteboard markers, dry erase markers are primarily designed to write on non-porous surfaces such as glass, black and white dry erase boards, plastic, and mirrors.
These markers utilize a unique ink formula that performs best on whiteboards or glass boards to write erasable class lectures and office presentations. They are also available in different colors that can be used to create decorative reminders on mirrors or festive messages on car windows.
Breakdown of Features
1. Ink type and quality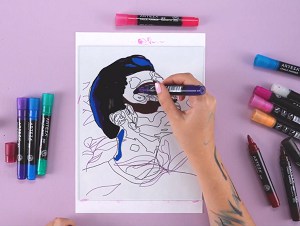 Dry erase markers use a special type of ink that adheres well to non-porous surfaces, including dry erase boards and glass board for wall spaces. They have bright and vivid colors to create clear writings as well as add variety in your presentation.
Meanwhile, the ink used in glass whiteboard markers is a unique formula that is primarily designed to work on glass surfaces and glass boards. The colors are not limited to white and black glass board markers and are typically available in vibrant and opaque colors for legible and color-coded writings.
2. Erasability and cleanup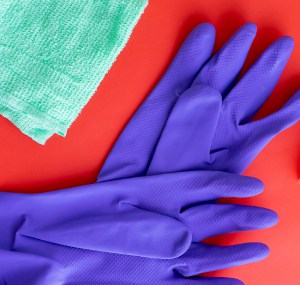 As glass board and dry erase markers share common ink properties, both types can easily wipe off in one go on non-porous surfaces.
A glass or dry eraser or a soft cloth can be used to remove writings without smudging or staining the surface.
3. Versatility
Dry erase markers use ink that contains an oil-based silicone polymer, allowing you to write erasable markings or decorations such as glass boards, glass surfaces, plastic, metal, mirror, or ceramic.
Glass board markers also work on a variety of non-porous surfaces, albeit specifically designed for glass surfaces.
4. Nib design
Glass board and dry erase markers are commonly available in chisel and rounded or bullet nibs for varied line weights and precision. The tips are typically made of felt to ensure durable quality and smooth writing experience.
However, some glass board and dry erase marker tips fray over time due to frequent use. For that reason, some brands include replaceable tips so you can change them as needed.
5. Color selection
Apart from the classic black color, dry erase or whiteboard markers are now available in bold and bright hues for a colorful assortment. So whether you are using a black vs white dry erase board, you can present legible writings and crisp drawings.
When it comes to glass board markers, they come in bright and opaque classic colors to ramp up your writings or drawings with beautiful pops of colors. Other brands like Arteza offer a brilliant selection of neon colors that will work best on black glass boards or any dark glass or non-porous surfaces.
6. Odor
Although glass board and dry erase markers contain alcohol that usually gives off a strong odor, many brands manufacture non-toxic and low-odor glass board and dry erase markers for safe use and to ward off noxious smell.
7. Ease of use
Most glass board markers require shaking and pressing before using them to make them work properly. Such steps do not usually need to be done with dry erase markers as you can simply write with them right away.
8. Cost and availability
Dry erase markers have more available price and variant options from different brands such as EXPO, Arteza, Crayola, U Brands, Pentel, and many more. One of the reasons why they typically cost much cheaper than glass board markers.
The selection and availability for glass board markers are limited as only a few brands manufacture them, particularly Arteza, Quartet, Naga, and Edding. Thus, price options are not as flexible as the dry erase markers'.
For example, an 18-piece set of Arteza glass board markers cost nearly $28, which is still more expensive compared to a 36-pack of Arteza dry erase markers that costs nearly $27. Other brands like EXPO offer a 12-piece set of dry erase markers for around $9, while Shuttle has a 16-piece set for the same price range.
Pros & Cons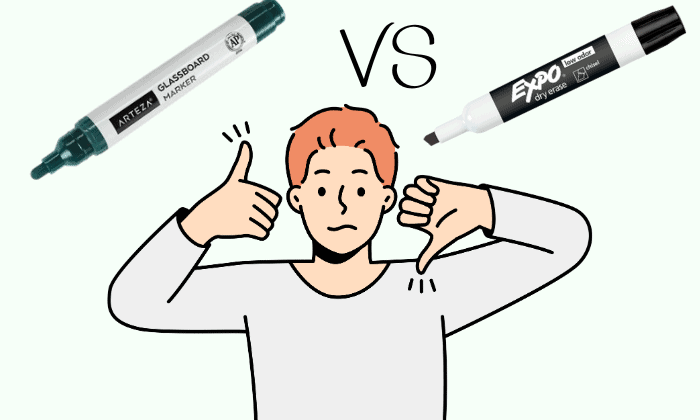 1. Glass board markers
Ideal for glass boards and glass surfaces
Can also work on non-porous surfaces
Erasable
Bright and vibrant colors
Available in replaceable tips
Has low-odor options
Limited selection and availability
Usually requires shaking and pressing before use
2. Dry erase markers
Suitable for dry erase boards
Can also be used on non-porous surfaces
Erasable
Available in bold and bright basic and assorted colors
Has low-odor options
Straightforward design for ease of use
Flexible price and availability from many different brands
Some dry erase markers have a toxic odor
Frequently Asked Questions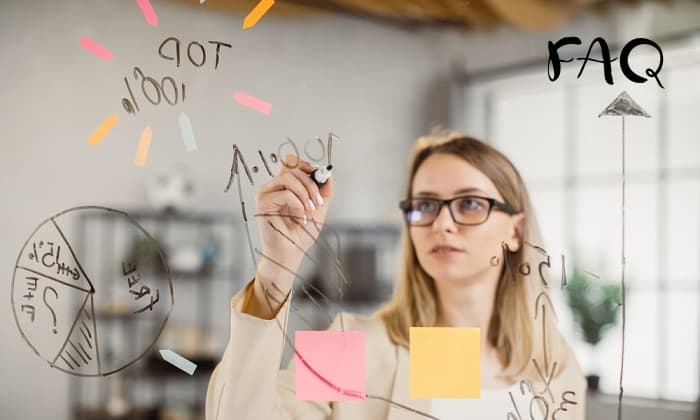 Can you use regular dry erase markers on glass boards?
Yes, you can since glass board is a non-porous surface that dry erase markers are compatible to use with.
Do dry erase markers wash off glass boards?
Yes, as dry-erase markers are erasable and can easily be wiped on non-porous surfaces, including glass boards. Glass boards also feature dry-erase panels that can withstand dry erase markers without leaving ink stains or streaks.
Can you use glass board markers on whiteboards?
Yes, you can. Glass board markers have similar characteristics with dry erase markers that work well on non-porous surfaces, including whiteboards or dry erase boards.
Conclusion
Overall, our in-depth comparison of glass board markers vs dry erase markers unveiled a lot of common characteristics. They are amazing art tools that perform best when used on their designated surface types.
Besides, these markers have similar features that make them ideal for use on non-porous surfaces, especially for erasable and colorful writings or drawings.
Art has always been a part of my life; it influences my upbringing and later my career choice. For me, it is always a part of my parenting technique. So for whichever purpose that you come to art, you can start here with us.