For many artists and art hobbyists, high-quality markers are a must to showcase precision and vivid hues in their art projects. That said, it usually goes down to a battle between Copic vs POSCA markers.
But which brand is better? Which one works best for you?
Copic markers are well-known for their alcohol-based ink for a smooth, blendable finish. Meanwhile, POSCA markers are recognized for their water-resistant and opaque water-based acrylic ink compatible with a wide range of surfaces.
In this article, we will go through the differences between Copic and POSCA markers, focusing on their primary features.
A Quick Comparison Review
Features
Copic
POSCA
Ink Quality
Alcohol-based
Water-based acrylic
Color Selection
358 colors

Refillable ink

55 colors

Non-refillable ink

Nib Type
Dual-ended with 9 nib sizes

Replaceable

Single nib with 7 size options

Replaceable

Blendability
Highly blendable
Blendable
Surface Compatibility
Great on thick paper and fabric
Multi-surface; can be used on almost any surface
Cost
$15 to $70
$15 to $200
What Are Copic Markers?
Copics were first introduced in Japan in 1987 for manga artists and have subsequently gained popularity among creatives of all types.
Many professionals, artists, and user reviews on Reddit claim that Copic alcohol-based markers are worth every penny because of the following features:
High-quality and lightfast alcohol ink
A wide spectrum of vibrant colors
Dual-ended
9 different tip designs
Excellent blending and layering capabilities
Streak-free and effortless application
Refillable ink cartridges and replaceable nibs
Ergonomic barrel for a comfortable grip
What Are POSCA Markers?
Uni Mitsubishi Pencil introduced POSCA non-toxic opaque water-based markers in 1983, which has since catered to various art demands, particularly graffiti, street art, illustrations, portraits, fine art, and many more.
POSCA markers are suitable for artists of all levels and stand out for their best features:
Vivid color selection
Fluid and smooth paint
7 tip designs for versatile applications
Can be mixed with water to elevate gradient effects
Quick-drying
Bleed-resistant
Easy to use, even for beginners
How to Use Copic Markers
1. Choose the colors you need for your project.
2. Place the nib on the paper and gently press it down to test the ink flow.
3. Start by coloring in one smooth stroke from one side to another, gradually filling in the area until the surface is completely covered.
4 . Add multiple layers of shades in the same color family to create depth and texture.
5. You may use a colorless blender marker to mix the colors or simply layer the colors on top of each other to soften or blend the shades.
6. Secure the caps and store your Copic markers vertically away from direct sunlight.
How to Use POSCA Markers
1. If you are going to use POSCA pens for the first time, shake the marker well with the cap on until you hear the ball inside bouncing. This activates the marker and ensures uniform ink flow.
2. Gently press the tip of the marker onto a piece of paper to prime the nib. Repeat the process until the tip is coated with ink.
3. To use POSCA paint pens or markers efficiently, you can first try to apply gentle pressure. Go over the applied pigment for a deeper shade.
4. Alternatively, you can press the nib against the paper so that it dispenses ink onto the paper.
For a softer appearance, you can layer colors on top of each other or combine them with a damp paintbrush or sponge.
5. If you want to blend and layer the colors, it is crucial to do it while the paint is wet. Otherwise, it'll be hard to modify the design once the paint sets.
6. Always clean the nibs with water or a wet cloth. Alternatively, soak the tips in the water right after use. This keeps the markers from drying and getting clogged.
In-depth Comparison of Copic and POSCA Markers
1. Ink quality
First, let us compare the ink quality of POSCA vs Copic.
POSCA markers contain fast-drying water-based acrylic ink that is ideal for a vast array of crafts and DIY projects. The pigmented ink can create bold hues or be diluted to present colorful washes and watercolor effects.
Meanwhile, the Copic markers use permanent alcohol-based ink that can be layered and blended seamlessly. The ink is streak-free and lightfast, rendering smooth gradients and color transitions.
2. Color selection
Copic markers come in an astonishing 358 colors that allow artists to obtain the exact shade they need for their artwork.
POSCA markers come in only 55 colors. Nonetheless, it remains a comprehensive range that lets artists present various POSCA markers drawing techniques, especially for novice artists who are just learning the ropes.
3. Nib type
Copic marker nibs are dual-ended. You may choose among fine, brush, chisel, and bullet nibs. The nibs are available in 9 sizes and can be replaced as needed.
POSCA markers only feature one nib, but you can buy 7 different nib alternatives individually to amplify your work for versatile line thickness.
Both Copic and POSCA feature replaceable nibs, so you can switch between nib types and adjust your marker to your unique demands.
4. Blendability
Both Copic and POSCA markers are blendable.
However, Copic markers are well-known for their far superior blendability, making them a top choice for seamless and streak-free color gradients.
POSCA markers are blendable but not on the same level as Copic markers. Once the ink dries, blending will also be more difficult. This is primarily due to their use of water-based ink.
Needless to say, they are ideal for drawing bold and bright designs on a wide range of surfaces.
5. Surface compatibility and versatility
Copic markers perform excellently on glossy coated or synthetic paper, as well as other porous surfaces. Therefore, they also work great for fabric coloring, although achieving the best results takes patience and experience.
POSCA markers allow you to explore a variety of POSCA art ideas on a vast array of surfaces, such as paper, stone, ceramics, glass, fabric, metal, plastic, and wood. Hence, they are ideal for numerous POSCA drawing ideas and creative DIY projects.
6. Drying time
How long do POSCA pens take to dry? Generally, POSCA markers only take a few minutes to dry completely, ranging from 2 to 20 minutes. However, the drying time may vary based on the surface and the ink applied.
POSCA markers dry much quicker on porous surfaces than on non-porous surfaces. Hence, working quickly while using POSCA markers is necessary to avoid paint mishaps.
Copic markers are quick-drying. Therefore, you also have to work fast with these alcohol markers if you need to layer or mix the colors for seamless blends.
7. Cost
POSCA markers are usually less expensive than Copic markers. A POSCA markers set can cost around $15 to $70, whereas a set of Copic markers can cost around $15 to $200.
For example, a 12-piece set of POSCA costs $48, whereas a Copic set of the same size will set you back roughly $66.
Pros and Cons
1. Copic
Highly blendable and long-lasting alcohol ink
Refillable ink and replaceable nibs
Available in an extensive range of colors
Quick-drying, smudge- and bleed-resistant alcohol ink
Ergonomic design and comfortable grip
2. POSCA
Incredibly versatile and suitable on a vast range of surfaces
Uses non-toxic water-based acrylic ink
Quick-drying and resistant to water and fading
Available in a diversity of colors and nib sizes
Affordable
Accessible to beginners and casual artists
Easy to clean
Tends to dry out when you don't shake them before using
Only mixable while the paint is wet
Frequently Asked Questions
Are POSCA pens worth it?
Yes, POSCA pens are worth it, as they are quite versatile and useful for adding highlights, complex lines, shapes, and text to acrylic paintings.
They are also fast-drying and long-lasting. How long do POSCA markers last, then? Take note that they have a shelf life of up to 2 years after opening.
Are POSCA pens the same as alcohol markers?
No, POSCA pens are not alcohol-based markers. They use water-based acrylic ink, which is a combination of water and acrylic paint.
What are the best Copic and POSCA marker alternatives?
You can find many Copic markers cheap alternatives in the market. Brands such as Arteza, Bianyo, and Shinhan Touch are considered a cheaper version of Copic markers, especially among beginner artists looking for decent-quality yet budget-friendly options.
However, if you are looking for a POSCA alternative, Arteza, Artcy, Asani, and Sharpie are some of the best brands to try.
Are Copic and Ohuhu the same?
No. When comparing Copic vs Ohuhu, there are major differences:
Copic markers have a wider color range and more versatility with replaceable nibs, whereas Ohuhu markers have a more limited color range and no replaceable nibs.
Copic markers are more expensive than Ohuhu markers
Professional artists choose Copic markers for detailed work, but Ohuhu markers are better suited for beginners and art enthusiasts.
Conclusion
The decision between Copic vs POSCA markers is based on personal preference and project requirements. But keep in mind that when picking between the two, ink quality, color selection, nib type, blendability, surface compatibility, and cost are all key factors to consider.
Copic markers are popular among professional artists due to their alcohol-based ink and incredible blendability. POSCA markers, however, are water-based and feature flexible surface compatibility.
Ultimately, you can weigh the pros and cons of each to decide which is the best for your creative endeavors.
Related: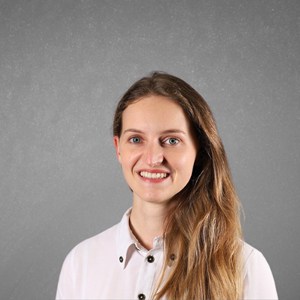 Art has always been a part of my life; it influences my upbringing and later my career choice. For me, it is always a part of my parenting technique. So for whichever purpose that you come to art, you can start here with us.