Getting your first Copic marker could be overwhelming. You might get too excited and think about the color sets, but then you realized there are actually different types of Copic markers.
There are four of them, the Copic Classic, Sketch, Ciao, and Wide. However, getting all four is quite expensive.
In this article, we will have a comprehensive Copic marker comparison featuring two of the most beginner-friendly options: Copic Sketch vs Ciao.
We'll get to know their features, pros/cons, and prices to help you decide which of them suits your needs before you make any purchase.
Features
Copic Sketch
Copic Ciao
Tips
– Medium
– Broad and super brush
– Medium
– Broad and super brush
Available Colors
358
180
Barrel Design
oval-shaped barrel
rounded barrel
Ink
about 1.8mL
about 1.4mL
Refillable
Yes
Yes
Price/Pc.
$5.85
$3.9
Copic Sketch Vs. Copic Ciao
1. Copic Sketch
Since its launch in 1993, this line has been the preferred Copic marker by most professionals, primarily because of its iconic super brush that has the quality of an actual paintbrush.
It comes with dual tips in an ergonomic oval-shaped barrel that is thinner but a bit longer than the original Copic Classic design.
Related: Comprehensive guide on using Copic markers properly.
2. Copic Ciao
Debuted in 1998, this line was presented as an introductory graphic marker with colors specifically handpicked for beginners.
This is smaller than but carries the same tips as the Copic Sketch. It has a pen-like round barrel and the same length as the Copic Sketch.
Common Features
Despite the difference in the design, being under one brand, Copic Sketch and Ciao have inherited the same Copic premium features.
1. Ink
All Copic markers contain the same premium quality ink. That means if you are after superior ink quality, then you can get it regardless of whether you have a Copic Sketch or a Copic Ciao.
These markers are also designed to last. You do not have to worry if you run out of ink, since they are refillable.
2. Nibs
Copic Ciao and Sketch have the same nips. They both have a dual tip with the super brush on one end and a chisel tip that is medium broad on the other end.
These nibs are tough and could last for years, but in case they get frayed, you do not have to buy another set, since both Copic Sketch and Ciao have replaceable ends.
Copic Sketch can also be paired with another tip type, a medium round tip that fits on both ends of the pen.
Distinct Features
Although Copic Sketch and Copic Ciao have shared qualities, each line is also designed to have its own unique standout features.
1. Color Range
The major difference between Copic Sketch and Ciao is the collection of colors. This might not be an issue for beginners, but for certain artists, color availability could be everything.
Copic Sketch
If we talk about color options, the Copic Sketch set probably has the widest color palette, not only for Copic but for alcohol markers in general.
It has 358 color variations, and you can complete the whole Copic Sketch collection by combining the five 72-set sub-collections.
Copic Sketch Color Sets
Set A – good range of basic colors, grays, bright colors, and various shades for blending
Set B – a great combination of colors from each color family, with various earthy colors
Set C – large collection of grays paired with some bright colors (greens, pinks) and other shades for blending
Set D – more of the natural colors, including dark brown and other earthy colors
Set E – light colors for blending, some neutrals, and reds
For more comprehensive details about the 358-color family, you can check the complete Copic Sketch marker chart here: copic.jp/en/color/sketch/.
Copic Ciao
Although its color range is not as wide as the Copic Sketch, having a 180-color selection is not bad to begin with.
To complete this selection, you have to get all five 36-set collections. The colors included are purposely chosen to help newbies.
Copic Ciao Color Sets
Set A – basic colors, including the notable R29 – Lipstick Red, a handful of purples, and green
Set B – a beautiful set of light colors suited for creating gradients and enhanced color blending
Set C – composed of pale and bright tones, including some light skin tones like E31 (Brick Beige)
Set D – mostly dark color tones with a bunch of warm grays and dark brown
Set E – for adding contrasts, mostly vibrant pinks, blues, and greens with some grays and browns
2. Ink Content and Refills
You might wonder "why are Copic Ciao markers cheap?" That is primarily because they have a smaller body and contain less ink.
Copic Ciao contains more or less 1.4 mL of ink, and you can use the Copic ink refill to replenish it up to 9 times.
The same single Copic ink refill can refuel a Copic Sketch up to 7 times, since it has a bigger barrel containing about 1.8 mL of ink content.
3. Caps and Color Code Print
If you compare Copic Ciao markers vs Copic Sketch, you would easily notice that their caps are very different.
The Copic Sketch has a solid build that is pretty similar to the Copic Classic but is not stackable. On the other hand, Copic Ciao has a colored stackable cap with small holes at the top.
These small holes are not blindly added; since Copic Ciao is introduced as a children's marker, those tiny holes are purposely incorporated to prevent breathing problems in case the cap is swallowed.
Another thing that you do not want to miss is the difference in how the color code is printed. Copic Sketch has retained its symbolic and unique color codes at the top of its cap and on its body.
However, for the Copic Ciao, the code is only printed on the pen, since the cap is too small.
4. Barrel Design
As mentioned, Copic Ciao has a smaller barrel compared to Copic Sketch. Its round shape is similar to regular pens that provide a familiar pencil grip.
Copic Sketch, on the other hand, has an oval-shaped barrel. This shape supports better grip and a proper coloring position.
It is also said to provide more comfort for elderly people and individuals with hand complexities.
The oval design also makes Copic Sketch less likely to roll and fall as compared to the regular rounded Copic Ciao barrel.
Another difference worth mentioning is that Copic Sketch is made ready to be used along with the Copic airbrush system, while the Copic Ciao is not.
What Are These Markers for?
Because of its larger color collection and ink content, Copic Sketch is fit for any artist, illustrator, and professional that need a wider color range and heavier application.
Meanwhile, Copic Ciao is an introductory product intended for students, children, and beginners that want to experience Copic's marker quality at a more affordable price.
1. Pros and Cons
Copic Sketch
| | |
| --- | --- |
| PROS | CONS |
| Wide color range | May be expensive for beginners |
| More ink | Non-stackable cap |
| Ergonomic barrel design | |
| Color code printed on cap | |
| Less likely to roll | |
| Copic airbrush system ready | |
Copic Ciao
| | |
| --- | --- |
| PROS | CONS |
| More affordable for beginners | Fewer color options |
| Safe for children | Less ink |
| Get the same nib quality as Copic Sketch at a lower price | Color code less visible when stored |
| Stackable cap | More likely to roll |
| | Not compatible with the Copic airbrush system |
2. Price Point
| | | |
| --- | --- | --- |
| Description | Copic Sketch | Copic Ciao |
| Per Piece | $5.85 | $3.9 |
| 36 set | $210.60 | $140.4 |
| 72 set | $421.20 | $280.8 |
FAQs
Are Copic Ciao markers refillable?
As mentioned, all Copics, including the Copic Ciao, are refillable. You can do a Copic Ciao refill using the standard ink from the brand.
What's the difference between Copic Sketch vs Classic?
Copic Classic has a bigger barrel and more ink. It has 214 color variations, which are slightly fewer than the Copic Sketch.
Where can you get Copic markers at cheap prices?
You can get them at a lower price at some shops like Micheals and DICK BLICK, which often offer Copic markers on sale.
If you are determined to get the cheapest price, the best way to do it is by buying a secondhand pack, which is found on online shops like eBay or advertised in forums like Reddit.
Conclusion
Copic Sketch has many advantages over Copic Ciao. It has an amazing color range and more ink content, but the cost could be too much for a beginner. Copic Ciao is cheaper, has the same ink and nib quality as Copic Sketch but with fewer colors.
Both of these markers are great for beginners. The choice all boils down to your preference, budget, and application.
Now that you know each side of the Copic Sketch vs Ciao, may this help you make a more informed decision.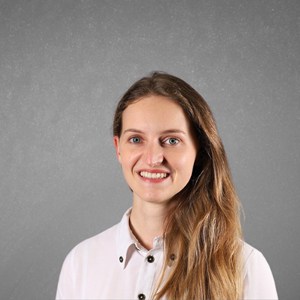 Art has always been a part of my life; it influences my upbringing and later my career choice. For me, it is always a part of my parenting technique. So for whichever purpose that you come to art, you can start here with us.